How to Take Your Philanthropic Passion and Turn It into a Startup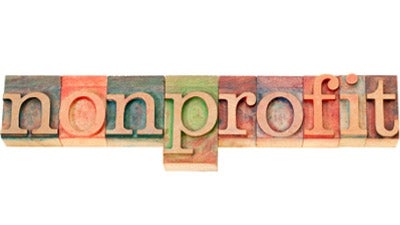 Turning your passion into practice can involve a lot of paperwork.
Picking a name
, filing legal documents, creating a budget, and building a board are all part of the normal protocol. While these steps are critical to philanthropic success, there are other less-obvious steps that also need consideration.
Starting a nonprofit
is similar to starting a business, and as any accomplished entrepreneur will tell you, having a solid plan with positive people behind you makes all the difference.
Is it really such a great idea?
According to the National Council of Nonprofits there are more than one million charitable nonprofits operating in the United States. Are you absolutely sure that your idea is unique and not already being addressed by another group? If there are other groups, do your homework. You will be competing for dollars, so you need to know what has worked for your competition and what has not. And you need to know how your group will improve the landscape.
Once you have
researched the market
(both the nonprofit and for-profit sectors) you can learn from the ideas and projects that have worked and avoid those that have flopped. You will also be able to better position yourself to potential donors and supporters.
Now that you know the ins and outs of your market, get out your brush and paint the nonprofit's vision. You want to inspire and inform in the same stroke. Your big picture may be that you help young people, but rather than describe your group as "a place that helps disadvantaged youth," focus on the painting. Maybe it's, "We care for the most vulnerable children by providing a safe place to live, learn and have fun."
A short, powerful explanation will spark interest and lead to questions that you must answer professionally. Know who you serve, why you serve them and how you serve them. That's a simpler way of saying you need a
mighty mission statement
.
From passion to practicality
After the research comes the paperwork and this is where the
right attorney
comes in. Hire someone with 501(c)(3) experience. There are many kinds of nonprofits and you need to determine the correct legal structure for your group. Incorporating for nonprofits is similar to creating a regular corporation except that it involves extra steps to apply for tax-exempt status. Your attorney will guide you through the Articles of Incorporation and bylaws which are the "rules" of how your group will operate.
You will also want to work with a certified public accountant that is experienced with nonprofits, reliable and receptive to your questions and requests. Before your first meeting you should have a good idea of how much startup funding you need and where you'll get it. It makes no sense to go through all the legal and accounting hoops if you have no plan to come up with the cash to get off the ground. Determine how much you need, what you will spend it on, and for how long. You may start by asking friends and family members to donate $10 or $20 and start spreading the word. While individual donors make up most nonprofit contributions, federal, state, and local governments also offer grants to fund certain projects. The U.S. Department of Health and Human Services manages
www.grants.gov
.
Don't make the mistake of thinking an annual silent auction or bake sale will keep you in business. It won't. Your accountant can help you determine a revenue model that will sustain your group, but you are responsible for the legwork—and it can be extremely difficult to get enough people to part with their money. Fundraising goals should be discussed with your board of directors, the group that helps you secure funding and keeps you on track. Recruiting and engaging the right board members will impact your nonprofit more than anything else. Just how many you need depends on your group and where you live because each state has its own guidelines for the minimum number of board members.
Build an army & put a flag in the ground
While the support of your board is essential, you should also develop an advisory team. These are people you can count on for advice and guidance. Start by making a wish list, either by name (an iconic leader) or by function (a guru in sustainability) or by need (a person who can get you access to someone or something). You will also want to rally loyal followers and supporters. This is another time to call on your family and friends to get involved. Do they know a journalist you can meet? How about an HR executive looking for a volunteer project the company can take on? You want to create an army of volunteers and community leaders to tout your group's goals and lead you to victory.
That path to victory should include putting a flag in the ground. Develop a timetable with specific goals to be met at certain times and deliver. But, don't take too long. Few things in life are perfect and you could wait forever to take the plunge. Commit to a launch date and stick to it.
Published: November 18, 2013