A homemade cosmetics business is likely to become a profitable venture, as people increasingly seem to prefer natural and homemade products to use on their hair and skin. If making homemade cosmetics is one of your hobbies, you can earn an attractive income by turning this hobby into a business.
Once you have determined the type of cosmetics you will make, i.e., cosmetics for makeup, skin care or hair, you have to identify your target market, along with their cosmetic needs. To start your cosmetic business successfully, you have to consider several factors like legal requirements, your cosmetic labels and packaging, and marketing of your products.
Like any other startup, this business also has its challenges. However, if you have an idea of how to proceed, things will be a bit easier for you.
Here are some of the beginning steps to follow to set up your homemade cosmetic business:
Step 1: Fulfill legal requirements
Apply for a Federal Tax Identification number of your cosmetic business. Select a name for your line of cosmetic products and determine a business entity for your firm. It can be beneficial for you to set up your firm as a partnership or limited liability corporation. You can find out about various business entities along with their tax implications by visiting the Business Structure page of the the 'U.S. Small Business Administration' website. Seek an attorney's advice on types of business entities and ask for his/her assistance in filing paperwork for establishing your business structure.
Step 2: Get equipment for making cosmetics
Order the tools and equipment required for preparation of your cosmetics. The basic things you will need are metal or glass funnels, heat-safe spoons and bowls, measuring utensils, pots and precision kitchen scale. Store the cosmetic tools and equipment in a cabinet separate from where you store your kitchen equipment.
Step 3: Buy ingredients
Buy the ingredients with which you will make your cosmetics. Shop for ingredients available regularly at affordable prices. Many herbal ingredients and natural oils are available from wholesale cosmetic suppliers. You can also find them on the shelves of a local supermarket. Store the perishable ingredients like plant-based oils in a fridge separate from the one in which you store your food supply.
Step 4: Write formulas for the cosmetics
Create formulas for making the cosmetic items. Order the packaging for your items, like tubes, bottles and jars. Prepare some test batches using the formulas, and give them to friends for trying. Ask them to provide you their feedback on the quality and feel of the products. Employ the feedback for improving your formulas.
Step 5: Create labels
Create cosmetic labels for your products and get them printed. Some of the information that the labels should give are a list of ingredients, volume and net weight. Visit the website of 'U.S. Food and Drug Administration' and read the Cosmetic Label Guide given there. Follow the guide to make sure that your labels offer the appropriate information.
Step 6: Buy insurance
To protect your cosmetic business from any loss or liability, buy products and general insurance. Before buying any insurance, consider comparing quotes from many insurance agents. This will help you attain the best insurance rates.
Step 7: Investigate local regulations and follow them
For finding authorities who govern the businesses operating in your jurisdiction, visit the website of 'U.S. Small Business Administration' and refer to the 'Permit Me' tool. To make sure that you can have a small manufacturing operation at your home, contact the local zoning authority. Arrange your manufacturing space in your home properly, and get it inspected in case the local regulations require it, prior to launching your cosmetic line.
Step 8: Build a website
Create an engaging website for your product line. Create original content that describes your beauty care philosophy. Set wholesale as well as retail prices for your cosmetic items, and offer details about the ordering process. If you wish to sell your items to retail buyers directly online, add the shipping rate information and shopping cart functionality in your website. Invite wholesale buyers to contact you to get price quotes.
You'll want to make sure your hosting provider offers scalable plans as your store's traffic and products grow. Aspects such as an SSL certificate, CDN, and disk space are things you'll want to keep in mind when exploring plans.
Read more on web hosting reviews.
Step 9: Introduce and market your cosmetic line
Go the local farmers' market and rent a table there for introducing your homemade cosmetic line to shoppers in the community. Invite shoppers to sample your items. Distribute some sample-sized items to shoppers. You can also contact editors of local newspapers and introduce your cosmetic line to them.  Get a feature article on your business written by them. Visit the boutiques in your area and talk with the owners about carrying your cosmetic items in their stores.
By following these steps, you can smoothly establish your homemade cosmetic business. You can find a lot of helpful information and advice on the Internet on starting such a business. Also, you can consult people who have already established such a business, and are thriving in their venture. After all, these are the people who have the experience to guide you on your way.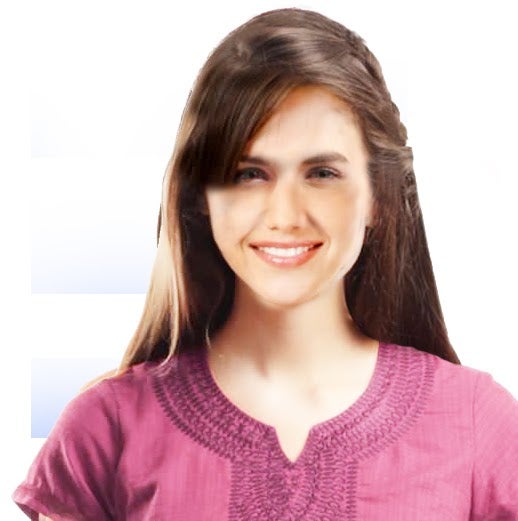 Author: Emily Smith is a Marketing Strategies associate at The Label Company, a food product label manufacturer in Orange County, CA. She loves to share her thoughts on marketing with other business owners through her writing. She has strong knowledge of cosmetic labels manufacturing strategies. You can follow her on Google+.