Entrepreneurs Should Rollout Local But Plan Global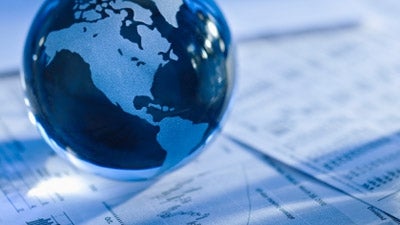 New entrepreneurs who want to survive, and optimize the growth of their startups, need to
think globally
, and act locally, from day one. This approach, popularly known as "glocalization," means you have to design and deliver global solutions that have total relevance to every local market in which you operate.
Recognizing this is as much about culture as about language, ensures an understanding of regional motivators, cultural taboos and local customs—so that your solutions are ideally designed and marketed to deliver value that has genuine local relevance.
Pick your company and product names carefully. Don't pick a name for your company or product that has a negative or totally different meaning in another language. Remember when the Chevy Nova required a rename, once Chevrolet realized that Nova meant "no go" in the Spanish market (not a great name for a car).
Anticipate greater growth outside of North America. Not every international market matters, but some are larger than life. The middle and above-middle class population of China will grow from 172 million in 2010 to 314 million by 2015. Just the middle class in India is equal in size to the entire population of the United States. And aging populations in Europe and Japan will join the retiring baby boomers in the U.S. with demands for new products and services. Be ready.
Reinforce your brand in international markets. An international brand will command higher prices and additional customer demand. This is called brand goodwill, a hard-won value resulting from the trust that a strong name engenders among buyers and partners. As you begin to saturate the demand in domestic markets, let your brand take you international at low cost.
Balance your business between geographies. When buyers in one region start to slow down, look for buyers in other geographies to take up the slack. Companies with diversified portfolios can focus their energy on other global markets that are doing well.
Speak the customer's language. People tell me that a multi-lingual website can double your local online business in many parts of the U.S. These days, customers begin their buying cycle online, where they can get answers to their frequently asked questions, product information, and transactions—all in a language they really understand.
Find global sources now. This may not be politically correct these days, but smart startups are looking globally to source their products from the very beginning. Software can be developed "offshore" for a low cost, manufacturing volumes are quickly available from China, and European designs have increased opportunities in every country.
Selectively protect your intellectual property worldwide. At present, no world patents or international patent process exists, so you need to apply in every relevant country. Trying to get patent protection worldwide at the beginning is prohibitively expensive, so pick your geographies and timing carefully and strategically.
These days the world is a single market. It is both homogeneous and heterogeneous. The communication revolution and the advent of the Internet has brought about a new age of globalization. Easier access to international markets is creating limitless sales opportunities on a worldwide basis.
The result is that every startup company now needs to consider every aspect of management, sales and service on a global basis. However, to gain a true competitive edge, you still need to implement effective solutions first at the local level. Don't try to do it all at once.
Published: December 18, 2013
2489 Views