As you may already know, in recent years many online businesses have been closely tied to the dropshipping business model, using it as a means to help them grow and become more profitable. What is highly appealing to many entrepreneurs about dropshipping is that it allows companies to operate without needing to hold inventory, own a warehouse or even have to package and ship the products themselves.
This happens because in this scenario, the company teams up with a dropshipping supplier that can both manufacture and keep the products in its own warehouse. Apart from this, the company never gets to see the product since the dropshipping supplier also takes care of the packaging and shipping aspect of the transaction.
The appeal and profitability of this business model, if implemented correctly, is enormous – this is why many large retailers, such as Ebay and Amazon, have stepped in and reaped the benefits over these past years.
The Highs and Lows of Dropshipping
As attractive as it may sound, the dropshipping business model does come with plenty of disadvantages as well. For starters, one of the most important drawbacks is the very aspect that also makes it appealing: you will surrender core areas of retail over to your dropshipping supplier. This means that you don't have any control on how the items are packaged and in what condition they are sent over to the customer.
Apart from this, you will be completely reliant on your supplier's business viability. If they fail as a business and yours is exclusively linked around their activity, the fall will be hard and frustrating.
Another thing that needs to be taken into consideration is the fact that with dropshipping, you'll be getting prices that are higher than wholesale prices, since the supplier needs to factor in key-costs such as warehousing and software costs, staffing costs, inventory costs and insurance costs among others. Considering this, it's crucial to remember that competition will be high, especially from large retailers that actually buy wholesale.
Breaking Down the Actual Costs
In terms of costs, it's true that a dropshipping business model can be implemented on a capital that is next to nothing, especially when compared to other business models. However, as your business expands, costs are likely to increase as well. Let's break down the basic costs that every dropshipper incurs in their business.
First of all, you'll need to set up a website, and a good one for that matter, since it will be the forefront of your business, as well as the starting point of all your orders. To this end, going with Shopify for a basic website plan will have you spend $29 monthly, while Bluehost will also charge you a monthly fee of $2.95 for a domain.
If you get to this point, you'll also undoubtedly need a dropshipping automation app, such as Oberlo, that comes at a $29.90 monthly fee. Apart from this, you may also want to invest in a currency localizer at a $9.99 yearly fee, as well as in a tax calculation and reporting app, such as Taxify at $47 monthly.
Going Professional with Your Dropshipping Business
If you really want to take your dropshipping business to the next level, you may also want to invest in the Trust app, which offers free trust seals and review generation tools for a monthly fee of $39.99.
Additionally, you will want to look into promoting your website and products, so MailChimp would be a good start for your newsletter campaign at $10 monthly. All the other promoting costs, such as running social media ad campaigns will vary depending on your budget and needs.
Of course, you will have to also support the IT, web design and content variable costs for your website, cross-border taxes and payment processing fees.
When going into dropshipping, entrepreneurs must also be aware that their profit margin won't be hitting 30% as the case is with large retailers, but will stay more along the lines of 15%, if they're lucky.
Is Dropshipping Still Viable?
Ultimately, dropshipping is both easy and difficult to sustain and implement. On the one hand, it allows you to run the business from anywhere, at pretty low costs, enabling you to avoid getting involved in a hands-on way, while on the other hand it comes with plenty of risks, many of which reside in the fact that you are surrendering key-operations to your supplier.
However, as long as you manage to find a reliable supplier, identify a great niche, consider all the hard facts about it and be willing to treat it as a real business, dropshipping is definitely a business model that can be just as successful in 2018 as it has been all these past years.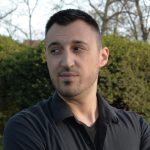 Author: Philip Piletic's primary focus is a fusion of technology, small business, and marketing. He's an editor, writer, marketing consultant and guest author at several authority websites. In love with startups, latest tech trends and helping others get their ideas off the ground. He thanks shopify specialists for their help with this article.