Fitness is an excellent industry to be in if you want to create a profitable business—the worldwide health and fitness club market is expected to increase at a rate of 10.6% by 2023. 
Furthermore, the United States health club business produced a record $32.3 billion in 2018, according to the 2019 International Health, Racquet and Sports Club Association (IHSRA) Global Report.
In the United Kingdom, there are over 7.2 thousand health and fitness clubs with over 10 million members. Only Germany has more members of health and fitness clubs in Europe, making the UK one of the continent's fitness hotspots.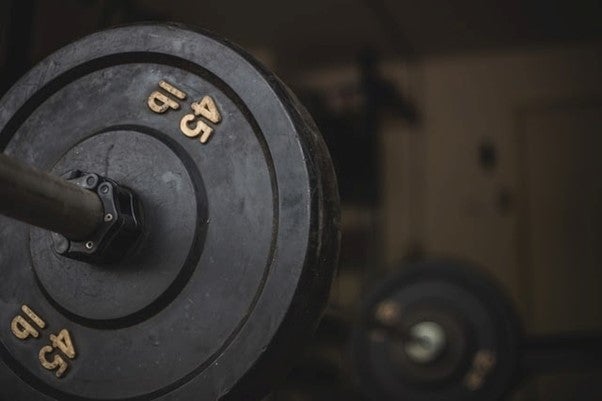 Photo by Delaney Van on Unsplash
It's big business, and you can make plenty of cash when you venture into it – but it should always be for the right reasons. 
7 Steps to a Fitness Business Launch
Superb equipment, skilled coaching, and personal training are the foundations of a successful fitness business. However, beginning a fitness business needs much more. Here are a few steps you'll need to get your fitness business off the ground.
What is your model?
One of the most important things to consider is something that will have an impact on your gym design is the type of services you are going to offer. Will you be a small 1-2-1 training operation, or are you going to have large classes? 
Or would you prefer to have plenty of free-standing equipment? 
Being a personal trainer has a lot of bonuses and a lot lower when it comes to overheads – but you can only help so many people at once. More extensive facilities are more lucrative but require more of your time. 
Qualifications
Before you can help to sculpt and support others, you need to be trained and qualified yourself. Every country will have its own list of required qualifications for fitness businesses; it is up to you to make sure you have the right ones. 
You should also keep in mind that if you need to hire staff, they will also need to have the right qualifications. 
Business Plan
Whether you're beginning a fitness business or any other type of business, this phase is very similar. When it comes to developing a business plan, there is a lot to consider. To ensure that you cover all of your bases, you might find it useful to employ a business plan template.
When creating your business strategy, keep the following points in mind:
An examination of the market

Who are your rivals?

Plan for marketing and sales

Financial estimates and plans
The key is to ensure that there is a market for your product or service and that you will be able to earn enough revenue to stay in business after you've invested so much in getting started.
Insurance
Your fitness business will need all the proper insurance to ensure that you can safely operate. You will need to have public liability insurance, workers insurance, consider cyber insurance, and any other building insurance that protects the equipment and other items on the premises. 
Marketing
While much about a fitness facility is physical, you can make the most of your online marketing using TikTok and other visual social media channels. 
One of the best things about people who go to the gym, is they are often very happy to share progress shots and be involved in their gym community. You can use this as part of your marketing. 
Opening offers
As part of your marketing strategy it is important that you consider what type of opening offer you are going to use to entice new members. One of the most popular offers for new gym openings is the ability to try the facility for free for a few days, or have access to personal trainers for a session. 
Consider your opening offers and have them planned into your marketing materials. You might find that the offer of a few days of free entry will be a marketing technique you keep. 
Keep training
Once you open your fitness facility it is important that you keep training towards your business and personal goals. This might include a huge range of courses and education. While it is important to consider if you would be better off with an accountant and a social media manager – in the early days much of it will be on your shoulders. 
To get the most from your business, it is important that you are as well versed in all of the aspects of your fitness company as possible. 
A fitness business can be hard work, but just like being in the gym, it is hard work that pays off! 
If you are looking for ways to make a big splash then check out: 8 Best Ways to Generate More Attention for Your Company.