Provocation or Obnoxiousness?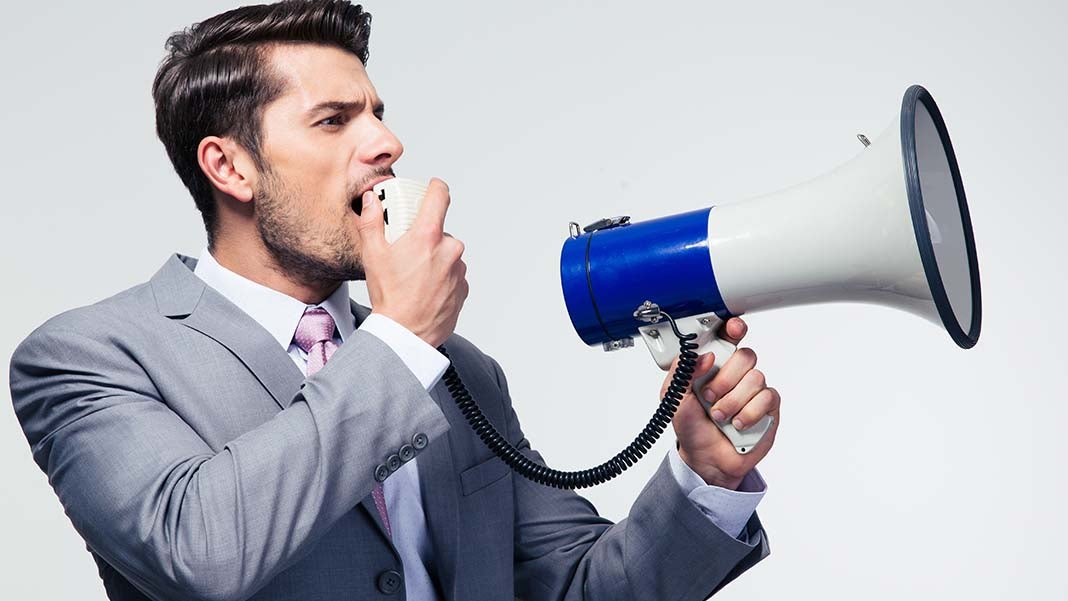 The concept of provoking our customers, getting them to think about their businesses differently is a key element of providing insights. Paraphrasing Brent Adamson, to help our customers "unlearn" we have to show them what they are currently doing may be wrong. That is, there may be different ways of operating that will produce superior results, or there may be opportunities they are missing.
It's a powerful concept. But it's one that requires deep knowledge about the customer, their operations, their markets/customers, and their competition. It's not something that can be pulled off without having a strong basis of credibility and trust with the customer. Executed poorly, it can produce devastating results.
But well done, it can be transformative, both for the customer and our effectiveness in engaging the customer. The power of these insights or provocative messages is they help the customer think and learn. Inevitably, they are about the customer business, not what we sell. They create tremendous value.
However, it seems too many organizations only see "provocative," missing all the stuff required to develop and effectively communicate high impact/relevant insights. Instead they focus on provocation.
Here's an example. It's from a "marketing" company. Apparently, they focus on improving your communication effectiveness, demand generation, lead gen, and content. This was the 6th email they sent (the previous 5 were almost as bad). These were sent to a client, EVP of Global Sales and Marketing for a $1B plus organization.
(I've only changed the names and links)
Subject: Guess who's back…back again!
 You thought you got rid of me? Really [Bob], I'm surprised you thought I'd give up that easily. Rest assured, if you don't respond on this request it will be my last.
 Or will it?
 Could you please take 15 seconds to help me? I am trying, as you know, to find out who the big cheese is when it comes to making your organization's marketing decisions. You spent at least 20 seconds reading this email, and who knows how much time will be spent reading the next ten I am going to send. Responding now would just be smart math!
Anxiously looking forward to your reply.
Business prospecting email: 6 of 137 
See some of the things we do [Link] and some of the clients we've worked for [Link]
 [Name]
Business Development Manager
 [Street Address]| Carmel, IN 46032
(w) (317) [555-1212]
[Web Address]
Seriously, respond to my email telling me to go away and I will.
Certainly, this email was provocative, as were the previous 5 emails my client, "Bob," had chosen to ignore. In this case, provocation became obnoxiousness.
Clearly, the sender hadn't done his homework—in any of the 6 emails he had sent. He didn't offer anything new to Bob. Bob didn't get any insights about the critical issues his industry is facing or their potential impact on his company and their customers (there are some very important regulatory changes which present great new opportunities in the market.)
Instead, the email was all about what the sender wanted. He demanded to talk to someone and he was asking for that information with no expectation of what Bob might get in return. The links they offered were no more than samples of the work or a page of vanity logos. The work wasn't distinctive, and there was no mention of outcomes or results. (Bob didn't click on the links or trigger their tracking, I found the locations by going to their website anonymously.)
In short, what was probably intended to be provocative ended up simply being obnoxious. Everything about the email was about the sender and what they wanted, nothing about Bob and the issues he faces.
Related Article: 3 Lead Generation Strategies That Work
There's a bigger problem with obnoxiousness. Bad prospecting is just ignored. Obnoxiousness, provokes and angry reactions—responses the sender may be oblivious to. For example, Bob sent this to me asking, "Could you write a blog about this!"
For service providers–those selling marketing, demand gen, content development, or any sales related service, obnoxiousness is more devastating. Bob's reaction, "Is this the way they would represent my company and my brand? Will they antagonize my customers the way they have antagonized me?"
Provocation, properly done takes deep knowledge, great skill and talent.
Anyone can be obnoxious!