It's no big shock that 2020 was a weird year, the weirdest for many people worldwide. Trends were forced to change and not a single aspect of life and work remained unchanged. With the world hoping for a better 2021, a huge question that looms above everyone is: which things will change?
Many people have turned to remote work. Many want to remain working remotely. Many industries are still coping with devastating financial losses due to the pandemic. Obviously, many things simply have to change whether we aye or nay, so how do we plan ahead?
Pretty much the only thing that is certain is that working remotely will remain hugely popular. Many people who have lost jobs or realized they can find or have already found better ones while working remotely are considering huge shifts.
To be successful online, you need to devise a stellar marketing strategy because the competition is fierce and – international.
Let's see how you can increase your brand's visibility and amass a loyal audience for long-term success.
Automate Your Marketing Campaigns
Automation is a huge help in terms of marketing (and not only marketing). Firstly it leaves you with considerably more time for other tasks (e.g., blog- and social media posts).
There are various automation marketing programs that can help you tweak your campaigns the way you want them. By streamlining your marketing efforts, you'll make your campaigns not only more successful but also easier to track and adjust.
And to keep things tidy, organize your email inbox. A great way is to assign Gmail labels so that you can categorize by campaign.
Optimize Your Website Ahead of Google's Page Experience Update
Google has announced it is planning to roll out the Page Experience Update some time in 2021. According to Google:
"The page experience signal measures aspects of how users perceive the experience of interacting with a web page. Optimizing for these factors makes the web more delightful for users across all web browsers and surfaces, and helps sites evolve towards user expectations on mobile. We believe this will contribute to business success on the web as users grow more engaged and can transact with less friction."
In plain words, the more usable the experience of a website, the better its ranking becomes. That, of course, doesn't mean that websites publishing poor content and clickbaits will become any more popular. Rather, think in terms of user-friendliness. Sites that are user-friendly will be better ranked than others, so go ahead and update your user website experience ahead of the Google update.
Build Trust
People look for brands they can trust. During the pandemic, this has become more pronounced because even people who normally don't turn to online shopping were forced to. Many of these people have realized the benefits of online shopping and delivery and it is only natural to expect they will continue the practice in the future.
Now is, actually, the right time to tap into this potential by making your services and customer support stellar and keeping your new customers.
Use Social Media to Advertise and Sell Your Products and Services
Cross-promotions are the fastest way to boost both your brand's visibility and ROI, so if you still haven't started offering your products and services on social media, now is the time to start.
Social commerce is expected to yet reach its heights, according to numerous entrepreneurs and business people. For starters, it is able to reach larger audiences and, by extension, redirect them to your website, boosting its visibility in the process.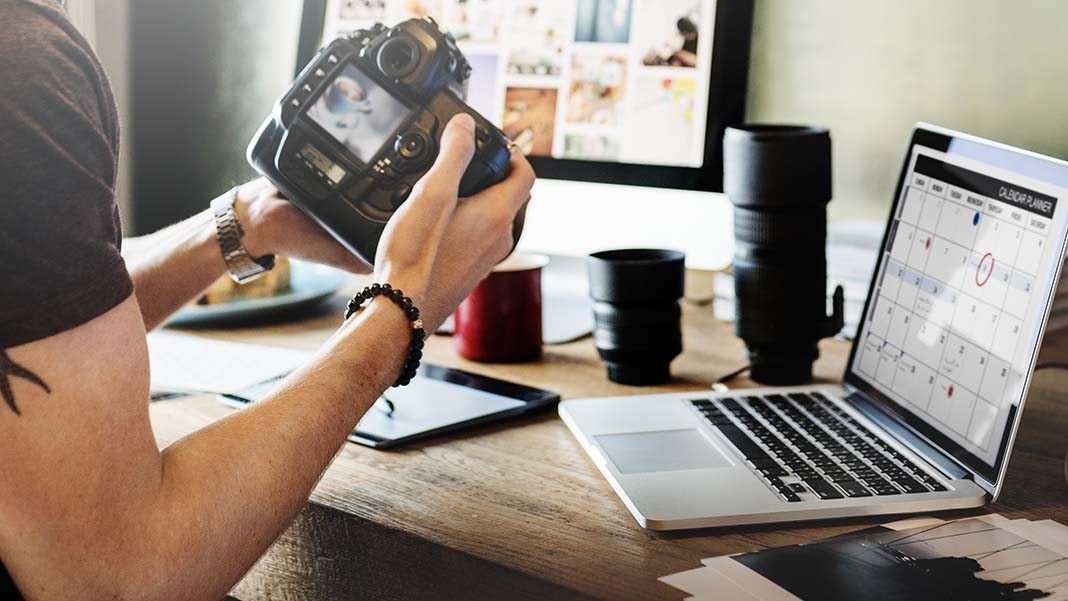 Use Google My Business to Boost Local Sales
Google My Business is a great tool to make your brand more visible and increase local sales. For one thing, it will put your business on the map so that people looking for services you offer in the vicinity will be able to easily find it. In turn, this will increase your website's visibility and attract new customers more rapidly.
This is extremely important during the pandemic, too. It is only to be expected that people prefer services in the vicinity.
Establish Partnerships
Brand collaborations are a great way to help you get through the aftermath of the pandemic and also ensure successful operations in the future, especially if your brand partner is popular.  For example, one notable example we witnessed in the past year is the Adidas-Lego partnership.
Of course, not all brands are as big as these two, but small brands can also form successful partnerships and become richer for the experience (and add new customers).  
Polish Your Email Marketing Campaigns
To this day, email marketing remains the cheapest way of advertising. If you haven't been taking it seriously until now, it's high time you started experimenting. For an email marketing campaign to be successful, it needs to incorporate customer suggestions and feedback, and stand out from the competition – all the while making every effort to avoid hitting spam at all costs.
Other notable factors need to be taken into consideration, the most important ones of which are:
Your target audience (never send emails to random people)

The timing and frequency

Customer time zones

Brevity

Quality

Clarity

Contact information

Mobile device optimization
Mind the latter. Many people access incoming emails on their mobile devices, meaning that both your marketing campaigns and your website need to be optimized to offer a seamless experience. This basically means that you should think twice before including multiple images that take some time to load, but also mind the size of the font, colors, etc.
The Best Mixture
There is no best marketing solution that fits every brand. It is true, though, that all brands can make use of social media and email marketing to boost their chances at reaching larger audiences, but there is no one-size-fits-all approach when it comes to content.
Content that you post and share must be literate, evergreen, engaging, concise, and not too long. No matter how much effort and money you invest in marketing campaigns, if your website is poorly optimized and features average content, you can't expect your brand to be able to beat the competition.
Put your all into making your brand user-friendly and do not be afraid to ask for feedback.  
Plus, be sure that your team has the tools to succeed. Don't be afraid to roll out new apps that can save you time (and money) when needed. Believe it or not, your team may actually be looking forward to using a little new tech to help them get the job done.
Conclusion
Marketing is a tricky field, as we all know, but some strategies are faster to implement than others. While there is no unique recipe for everyone, it is reasonable to start small, experiment a bit, and track the success of your campaigns. Only by adjusting your approach will you be able to concoct the best combination and keep your brand successful in the long run.