If your business is on Instagram, you've probably considered trying Instagram automation. Depending on the size of your marketing and how much time and bandwidth you have to dedicate to Instagram, using some automation tools might be a good idea. If you want to do your research before you actually commit to it, though, we have you covered here.
What Is Instagram Automation?
It's fairly straightforward, but Instagram automation involves using tools, programs and apps to handle some of your Instagram-related tasks, like growth, scheduling and analytics. There are a wide array of automation tools on the market today, so you'll want to find the tool or tools that will work best for your brand and your goals.

Benefits Of Instagram Automation
In general, there are quite a few benefits to Instagram automation. First of all, and perhaps most importantly, it can save you time. There are many parts of social media that are repetitive or take a few seconds longer than they need to, like waiting for a page to load. While that might not sound like much, if you add up each of those instances every single day, they can amount to a lot of time.
Instagram automation can also be a cost savings to your company. After all, many small businesses and brands might not have the budget to hire a full-time social media manager, and outsourcing to agencies can be expensive, too. Instead, investing in automation tools can be a more economical way to run your Instagram account.
Using automation tools will also help you improve your processes related to Instagram management. Small businesses are built on systems and processes. That's what allows them to grow and scale. Automation tools help you move away from non-professional, manual and time-consuming processes and into efficient, intelligent, professional, automatic systems.
Automation tools also help remove the chance of human error. There's still some chance of error, as someone will need to input the data and content at the forefront, but having an automated tool involved can help minimize that risk.
Finally, automation tools can help level the playing field between your business and those that are much larger. Small and large businesses alike can all use the same automation tools, and they can all expect similar results.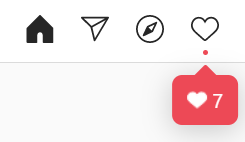 How to Find The Best Automation Tools
There are three general categories of automation tools you'll want to consider when investing in Instagram automation. Growth, scheduling and analytics are all tasks you can outsource to an online tool.
Instagram Growth Automation Tools
When looking for Instagram automation tools, you want to find an Instagram growth service that prioritizes organic growth. If a platform offers to sell you a certain number of followers, you'll want to run the other way. There's no way to guarantee a set number of followers, likes or engagement if it's going to be organic. You'll probably get bots or fake accounts following you, which won't help your overall goals on Instagram at all.
Instead, find a platform that uses the same engagement marketing tactics you would use, and then just automates them so you don't have to spend time doing it. They can find target followers, like their photos, and then leave the actual decision of whether or not to follow you up to them. This way you'll know that your followers really want to be there.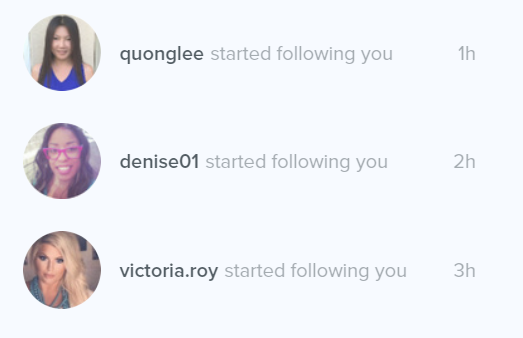 Instagram Automation Scheduling Tools
Perhaps one of the most popular automation tools, scheduling platforms can save you lots of time and energy. With a scheduling tool, you can plan and produce your content in batches, and then schedule the posts to be published on the days and times you want them to post.
When you're choosing a scheduling tool, you want to choose one that has a layout that makes sense to you. Some people like to see a calendar view, while others want to be able to preview their feed. Choose the platform that makes sense to you.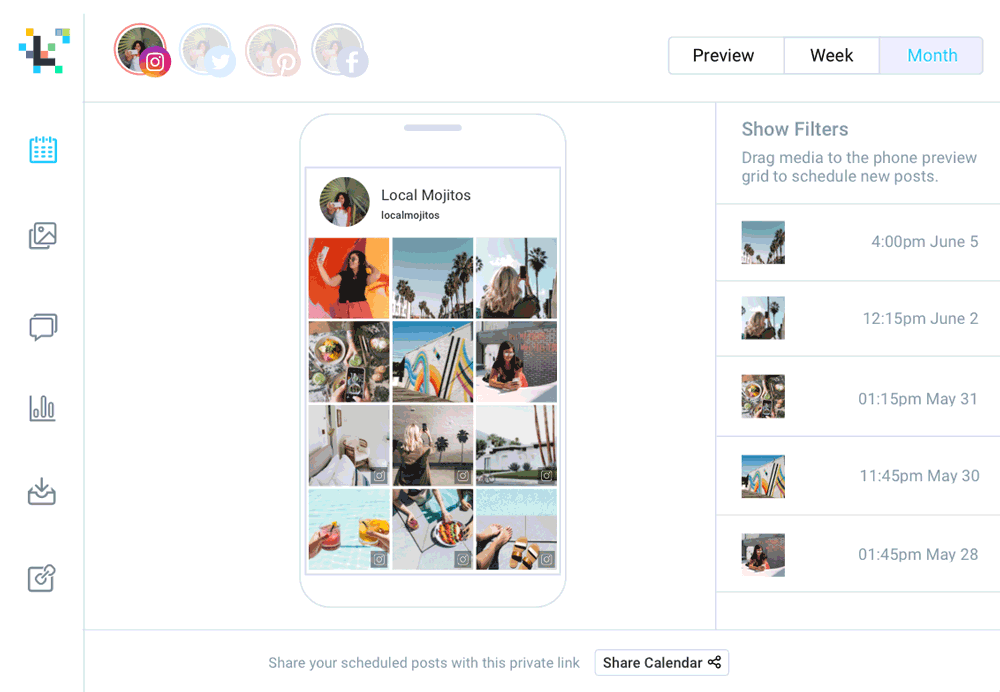 Instagram Analytics Automation Tools
Instagram analytics are so important for your success on Instagram, but you probably don't have time to scan through the data Instagram gives you everyday. Instead, find an automation tool that takes your data and turns it into reports for you. Then you can quickly and easily see which posts worked, which didn't and what your audience wants to see more of from your brand.
Using Instagram Automation
Instagram automation tools are a great way for small businesses to stay active on and make the most of Instagram. Investing in automation is almost like hiring an Instagram manager, since they can grow your following, publish your posts and analyze the results. If you're ready to level up your presence on Instagram, consider automation tools.