Poor customer experience (CX) leads to damaged reputations, negative brand perception, killed conversions, disengagement, loss of revenue (83 billion dollars lost in the USA alone according to Genesys), high customer attrition rates, as well as disgruntled employees (likely to be snatched by competition).
Reports from SDL show that 56% of customers who experience bad CX will never come back to the business again. Most likely they will switch brands and go to your competitors' landing page. And, as Dimensional Research states, 95% of the respondents share low quality customer experiences and 54% share them with more than 5 people. Clearly, CX is one of the most vital factors in shaping brand perception.
So here are 10 improvement tips that you need to keep in mind when planning customer experience optimization:
Know your customer journey map, and all the engagement steps the customer takes when interacting with your company. Identify the most important milestones and touchpoints customers go through, and which particular interactions they include. Remember that each touchpoint is a chance to either win or lose a customer, and only one weak link can pose a serious risk to the whole CX lifecycle. Use survey and opinion gathering tools to find out where customers are dropping off and take action to improve CX on those stages.
Don't assume you know about all customer delights. Being generic does not help either; the more specific the questions in your survey, the more specific answers you will get, illuminating customers' real world issues and actual needs. Pay attention to small things and details that sometimes make or break CX. For example, Itransition allowed Expedia, Inc., the world's largest online travel company, grow business by perfecting aspects of their robust scalable platform, such as consistent user experience in line with modern best practice UX principles (separation of content from presentation, semantic code, interaction/presentation/content layers, etc.), stellar browser support, and accessible design.
Invest in Knowledge Management software that can facilitate the creation of effective 360-degree spanning FAQ pages. Improving self-service helps you cover at least the most popular areas of customer interest, and, when done properly, allows you to lower CX improvement costs.
Be flexible with your CX improvement program. As you discover new pain points and real business issues, you may have to regroup your efforts, find an IT software provider, so think of it as an evolutionary process that will bring about better surveys, more in-depth metrics and insightful analytics.
Think of your customers as co-creators of your brand. Together with your clients, you shape and reshape shared experiences of the brand. If issues arise, do damage control as soon as possible, and make sure the same mistakes are not repeated. Many brands that have directly addressed issues of unhappy customers turned them into loyal clients.
Don't just rely on customer experience management platforms that help you capture feedback, turn data into insight, and make it actionable for each part of the organization. Your CX program, no matter how efficient, will have little impact if you don't properly track progress and take full control of results monitoring, outcomes measuring and strictly evaluating the work of responsible parties.
Be the customer of your own products. Try to approach your company's products or services from the point of impartiality, as a first time consumer does. You will be surprised to discover pain points you never thought about and come up with improvement plans that work.
Treat customer feedback as the most valuable company asset. Invest into data repositories that store all the feedback from every stage of the cycle. A bird's-eye view of the entirety of data (in conjunction with sales, customer value, employee NPS data and so on), is a great way to identify hidden silos, real business drivers and adjust your improvement program accordingly.
Bring everyone in. Involving key players from all departments is crucial; don't just rely on the input of only customer-facing specialists. Each part of the organization affects the way customers view the brand. So designing a CX improvement initiative should involve a representative of each department.
Create a center for CX improvement and a governance board. Collaboration between leaders responsible for different channels and touchpoints is easier if you create a center of CX improvement to facilitate informed decision making. And a governance board will help you measure results and manage CX changes properly. Have regular frequent meetings about CX to monitor progress and make plan adjustments whenever necessary.
Customers have more power under their fingertips today than ever before. Sharing a customer experience vision not only across the company but also with your customers, helps you create a CX strategy that addresses objective problems, closes gaps between where you are and where you need to be, and evolves constantly to provide an excellent experience every time.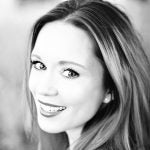 Author: Abby Adams is a Senior Business Analyst with Itransition. Follow the team @itransition on Twitter and Facebook.