If you have decided to work solely from home or your business has instructed you to do so, you may be wondering how to cope with the change. Although a large number of businesses had to work remotely during the Covid pandemic, it wasn't something most people had done before but now it is becoming the new norm.
Working from home not only saves the businesses money but you, as well. You cut down on your traveling, therefore your carbon footprint is low, also. But it still requires lots of setup and organization to work productively and effectively. Take a look below to find out everything you need when it comes to working from home.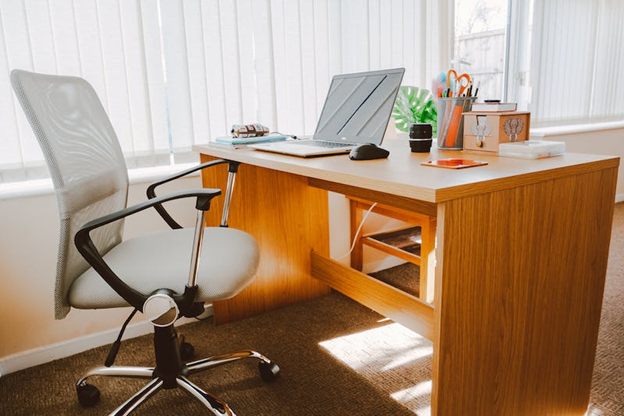 Pexels CCO License
Find A Place To Work
When it comes to working from home you need to find somewhere away from the main hustle and bustle to conduct your work in peace. If you are lucky enough to live in a larger home then you might have your own private office to escape to. It is helpful to have somewhere that you can close off at the end of the day. If you see your laptop or workload laying around then you might find it difficult to make the switch from work to home mode. If you don't have the space for your own office then you can work just about anywhere, just try and put it all away at the end of the day. 
Avoid Distractions
Working from home can come with a whole host of distractions, these include deliveries being made or your children running around. If there are other people in the home while you are working then you should inform them that you don't want to be disturbed. It might help to put a reminder up where you are working, a sign for instance saying DO NOT DISTURB. 
Your phone can also pose as a huge distraction while you are trying to work, it can be incredibly tempting to pick it up each time it dings. This can set you back and take precious time away from work tasks. Put your phone on silent and out of reach while you work, only check it during breaks. 
Have Everything You Need
It can be tricky knowing what you need when working from home. One essential thing is a stable internet connection. If you don't have one of these then you could ring your provider to ask for an upgrade. When everyone was instructed to work from home, a lot of internet boxes crashed as they weren't used to the workload. If you don't want to be running slowly then it may be worth paying for a better connection. 
Get The Right Furniture 
If you are sitting for long periods of the day then you need to ensure you are supported and comfy, this comes from the right type of furniture. Office furniture can be a bit of a minefield to navigate, however, finding the right chair will be like sitting on a cloud. Your desk and chair should ideally be adjustable as not everyone's the same height. Your chair should have adjustable armrests and a backrest. As for your desk, this needs to have ample space underneath so you can stretch your legs out. Ideally, your chair should fit under your desk so that it doesn't take up much room when it's not in use. 
If your workplace doesn't supply you with office furniture then you can get your hands on some for a reasonable price if you know where to look. Take a look online at some of the best deals available.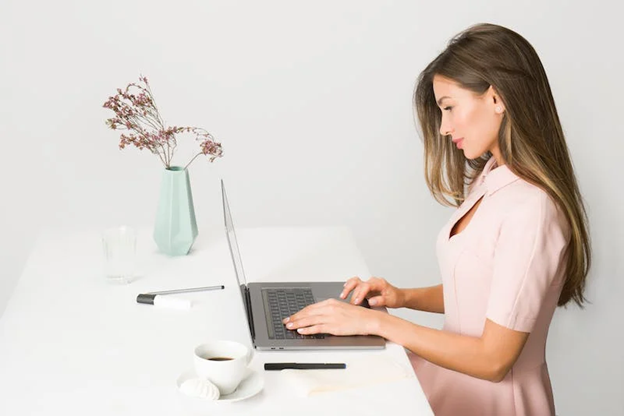 Pexels CCO License
Use A Diary App
If you are struggling to manage your workload then it may be helpful to make a list to prioritize tasks and jobs that need doing. You could use a diary that has a to-do list included in it, alternatively, there are online apps you can install on your PC. Your boss might use facility maintenance work order software to make sure everyone knows what they are doing, they are great as you can simply check what everybody's diary is looking like. 
If you need something on a larger scale then you could make use of a wall planner, these are great to have on your office wall. If you need to know something quickly, while on the phone with a client for instance, then you can look over at the planner and know the answer. 
Stay In Touch
Finally, when you work from home it can feel like you are isolated from everyone else at your workplace. You have to remember that they too are working from home so you are in the same boat. Work communication and chat don't have to end just because you are working from home. There are apps and software that you can use while working to communicate with your colleagues, teams, and zoom are two examples of these.