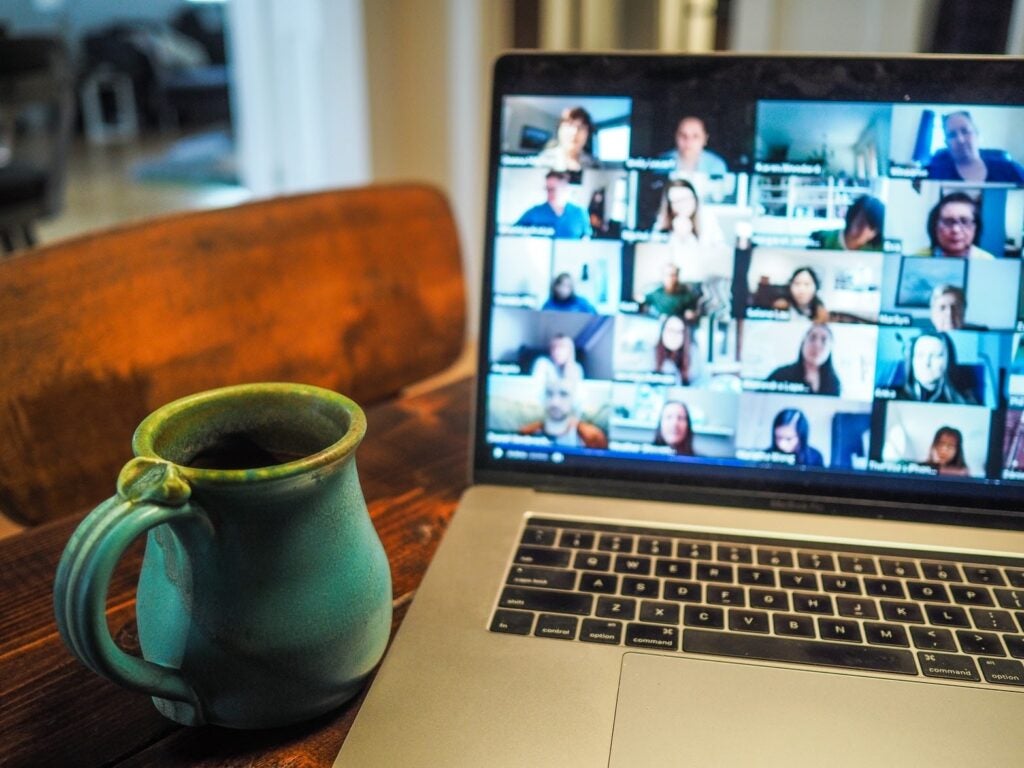 Image Source
The number of people working remotely grew by 44% over the past five years. And with the coronavirus helping companies see the possibilities remote work can offer, the trend is likely to accelerate even more in the coming years.
But while it offers numerous benefits, there are also unique challenges. Managers will need to understand these challenges and know how to deal with them if they don't want projects to stagnate or face issues. 
For one thing, performing a regular project health check is an integral part of the process when working with remote teams. It it can help to better understand the problems and find productive ways to deal with them. 
Still, there's much more to consider. So let's look at some of the most important considerations and strategies you can employ when running projects with a remote team.
Establish Multiple Communication Channels
One of the biggest hurdles with remote work is communicating with your employees in a way that makes it easy to move forward. 
When you have a team scattered in different locations, you need to bridge that distance by utilizing technology as much as possible. And that means you should allocate time and resources for researching and buying the right tools that make this easier.
Whether you're working with a small team or trying to figure out how to scale a business and grow your remote team in the process, having the right tools will be at the very center of success.
For one thing, even though you can't have in-person meetings, try to simulate them as much as possible using tools like Zoom, which are designed to host multiple people and make the process as simple as possible.
Slack, Microsoft Teams, and Google Hangouts are other viable alternatives that can help you stay in touch with the team, share new developments, and provide feedback that can keep people on the right track.
You should also have a way for people to quickly sign documents, adopting tools like PandaDoc that automate and simplify the process, preventing drops in productivity when everyone has to wait for someone to sign.
Using project management tools like Asana and Trello is also essential. It helps assign individual tasks, provide notes about progress, and share feedback while maintaining an eye on the bigger picture.
When considering communication options, the important thing is to make sure that 1) you can contact your team in multiple ways and that 2) team members can easily reach each other for consultations, guidance, or collaboration.
Create a Knowledge Base
When you're in charge of a remote team, one of the biggest challenges you'll face is getting new employees on track and ready to be productive members. 
There are many difficulties that are unique to working remotely, such as employees not being able to just go to a colleague and ask about how something works or have in-person training or mentoring that would make the transition easier. 
Luckily, that's where a comprehensive knowledge base can be so helpful.
If you choose one of the best knowledge management systems on the market today, you can enjoy numerous benefits such as more accessible training for the employees, more efficient problem-solving, and more employee independence when dealing with different situations.
A knowledge base can serve as a central hub where team members can find answers to countless questions and situations. 
When someone is new to the team, they can find onboarding material, learning about how your projects are structured, what's expected of them, and how they can communicate with others.
People can access training materials on specific subjects, which allows them to figure things out independently instead of having to bug colleagues with endless questions.
Finally, a knowledge system ensures that everyone on the team is on the same page since people will learn about the processes and workflows in a single hub of information.
Fill Key Positions
One of the most critical remote work tips for boosting productivity is filling key roles with the right people. Although it sounds simple, members of remote teams must have clear boundaries about what they need to accomplish if you don't want your projects to quickly unravel and become unorganized.
But in order to achieve that, you must have a clear understanding of what will need to be accomplished on different projects, so that you can pick each person for their strengths and skills upfront and not have to shuffle responsibilities later.
Sure, some wiggle room is understandable, but everyone on your team should understand their role and be allowed to focus on it if you want to eventually achieve a seamless and efficient remote working environment.
Besides the actual qualifications, you also need to think about the qualities of the people you add to your team.
Working remotely requires a certain ability to be independent since no amount of collaboration will replace in-office work completely. People will need to solve problems on their own, which isn't easy for everyone.
You'll also need a team of people who understand the importance of deadlines and can plow through tasks efficiently. 
In part, this is why assigning clear roles is so important, because when people are good at something, they will be more likely to accurately estimate how much time something will take and less likely to stumble with obstacles in their progress.
Lay Out a Path to Success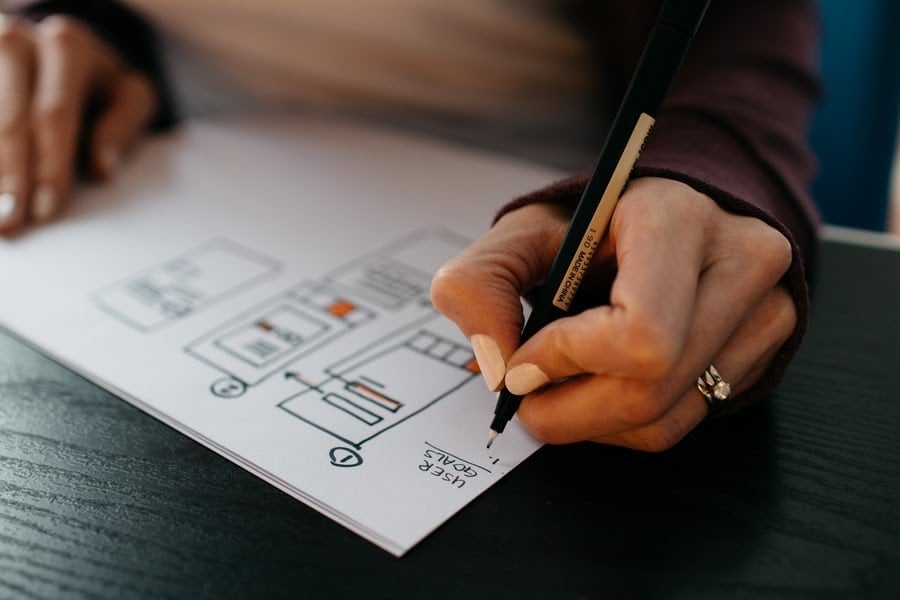 Image Source
Even though there are many benefits of remote teams for business, they will only matter if you can actually get the projects done. 
We've already talked about some of the most common challenges, but when overcoming them, the managers should always keep an eye on the bigger picture.
Whether you're working on a shorter project or on something that will take many months, laying out the entire path and sharing it with the people you work with is an essential step that will play a vital role in whether you're successful or not.
Make sure that you are as specific as possible about the steps that it will take. Sure, things can change as you go on, but setting milestones and deadlines is the only way to provide a more concrete shape to the entire process, setting up expectations and responsibilities in the process.
Then, as you progress, keep track of whether the schedule is met and adjust your goals accordingly. By having something to measure performance against, the adjustments you make will be more logical and help steer the team in the right direction. 
Final Words
Managing remote teams is becoming much more widespread across industries, but team leaders are still figuring out the best ways to replicate some of the advantages that in-person offices can offer.
Still, even after the pandemic ends, remote work will only grow because of globalization and the increasing demand for top talent. By using the strategies outlined above, you can set up the foundations for a remote team workflow that will be as efficient, if not more efficient, than what most companies can achieve in person.