Why Renting IT Equipment Might Save You Money and Time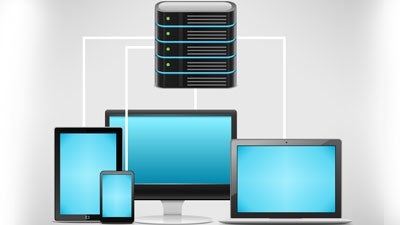 If you're in the process of launching a new business unit or project, then in addition to a rock-solid business plan, key location and superb staff, you're going to need the best equipment to get you started.
Consider how you're going to expand your business, reach your goals and achieve ROI. Whether your business is just starting out or fully established, you'll need to bring in additional resources every now and again. Hiring IT equipment can make many business concerns a thing of the past.
The reasons for hiring IT equipment are unique to each business, but the benefits are universal. Recent industry statistics reveal the top benefits of hiring IT equipment according to businesses. Businesses ranked the top benefits of renting IT equipment as follows:
To save money and reduce expenditure
To avoid IT maintenance
To rent equipment on a short-term basis
To hire equipment solely when it's needed
To use the most up-to-date technology
The need to hire equipment isn't just limited to events; many businesses opt for the short-term option of renting to cut overheads and avoid costly purchases. Recent research highlights the most popular IT items that businesses are hiring.

These include the following equipment, in order of preference:
Desktop PCs
Laptop PCs
iPads
Plasma/LED screens
iPhones
Projectors
Servers
Photocopiers
Apple Macs
Printers
Interactive boards
Projector screens
PA sound systems
Tablets
Scanners
Camcorders
Touch screens
How Often is Equipment Rented?
Whether you attend events regularly or once a year, it's important to take the essential IT tools with you to help maximize business exposure. It's equally important to factor in those times when hired equipment is needed to support a new project. One of the great benefits of hiring IT equipment is that you don't have to commit to a costly purchase: you can just utilize the latest tools as and when you need them.
Research shows that the preferred options are monthly and yearly rentals. Clearly, people are taking full advantage of the flexible options available within the hire industry. The frequency with which businesses rent IT, AV and electronic equipment is as follows:
Once a year (9.6%)
Once or a few times a year (9.6%)
Once every two or three months (8.8%)
Once a quarter (8.8%)
Once every six months (5.3%)
Latest Technology and Availability
Alongside the benefits above, renting IT equipment also allows you to easily obtain the latest technology and devices within a few clicks on the computer or ordering via the phone. This means that if you want to upgrade your equipment or you would prefer to work with the latest hardware, you can. With plenty of new forms of technology available, it won't take long to bring your business up to speed by using the very best and most up-to-date technology in the market.
Saving money and reducing expenditure are two of the main reasons why businesses want to hire IT and AV equipment. Avoiding IT maintenance and technical issues are also major considerations for those wishing to safeguard their operational efficiencies. In a time when convenience is key, renting essential IT equipment can save you time and money, allowing you to concentrate your efforts on driving your business forward.
So if your company is considering renting IT equipment now or in the future, remember that it pays to invest in a supplier that can add value to your venture.
Author: Hire Intelligence is a leading UK supplier of state-of-the-art IT products for rental in the UK and Ireland.
*Findings from an impartial survey conducted by Hire Intelligence.