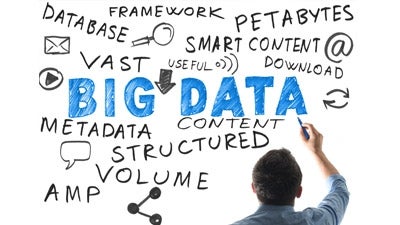 It is now a well-known fact that big data analytics can do wonders for small businesses. This new technology can help you gain useful insights from your data and make the right decisions to improve various aspects of your business. However, big data will only be beneficial if you know how to use it properly.
Implementing a big data solution is no easy task, and you may find yourself facing some seemingly insurmountable barriers that cause you to consider giving up. Instead of letting your big data system go to waste, you can learn more about the common big data challenges that small businesses face and take the appropriate measures to overcome them.
Overcoming Big Data Issues
Infrastructure
A big data system may require a lot of infrastructure, including central processing units, bandwidth, storage and others. The amount of infrastructure needed can vary greatly from one company to another.
One way to ensure that you can get enough infrastructure to use big data effectively is to adopt Cloud computing. The Cloud offers virtually limitless computing capabilities, and it is much more cost-effective than on-premise computing systems. In order to use the Cloud to manage big data successfully, you have to make sure that you select a Cloud service provider that can meet your needs and budget.
Applications
According to an article entitled "
Is Your Big Data Going to Waste?
" a CMO survey conducted in 2013 found that big data analytics was only used to full advantage in about 30 percent of marketing projects. One of the main reasons why the utilization rate for big data is so low is because many businesses do not know how to use the right tools to manage their big data systems.
Most big data solutions have many complex applications, some of which are not well-developed. If you want to get the most out of your big data system, you need to overcome several learning curves quickly, integrate a variety of tools with your applications and use these pieces to create a stable operating environment. These tasks cannot be properly performed without extensive technical skills.
Skills
To implement a big data solution effectively, you need to have several different kinds of experts, including technologists to manage the infrastructure and applications, business analysts to pose the right questions and data scientists to communicate findings. These people can perform complex tasks such as understanding statistical algorithms and visualizing big data. Big data experts are in short supply, and they command very high salaries.
With so many businesses competing for big data talent, it can be very difficult for you to find big data experts who are willing to work for you. If you manage to find them, make sure you offer competitive salaries and benefits to lure them away from your competitors.
Presently, many small businesses that are using big data analytics are just playing with data and experimenting with tools. By learning how to overcome big data challenges earlier, you will gain a head start over your competitors.
Author: John McMalcolm is a freelance writer who writes on a wide range of subjects, from social media marketing to Cloud computing.
Published: October 20, 2014