Grimy to Gleaming: Transforming Your Workplace with Professional Cleaning Services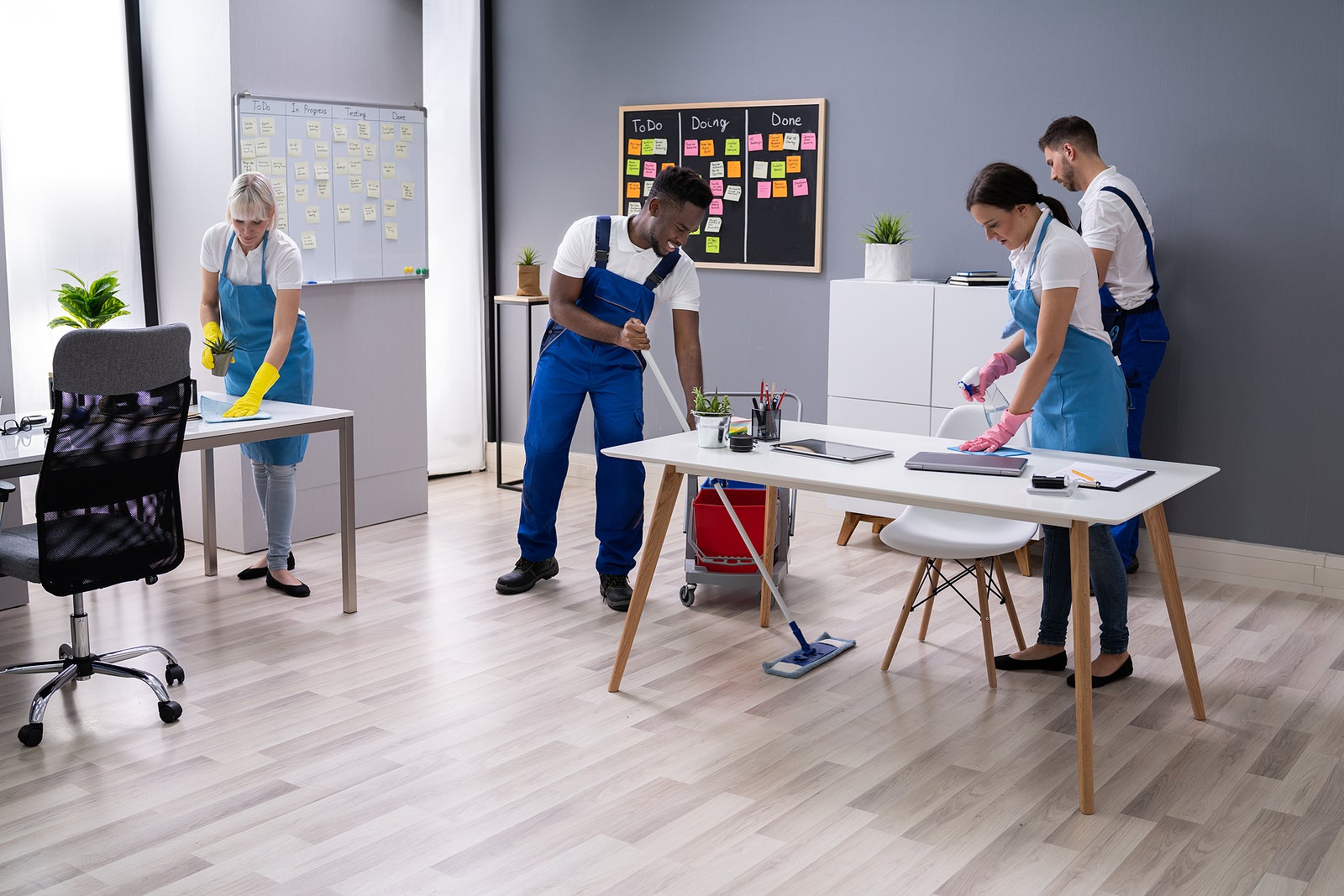 In the fast-paced business world, maintaining a clean and organized workplace is often an overlooked aspect of creating a productive and efficient environment. A clean and polished office not only creates a positive impression on clients and visitors but also boosts employee morale and productivity.
However, achieving a spotless and hygienic workplace requires more than just a weekly cleaning routine by the employees. That's where professional cleaning services come in. With their expertise and attention to detail, they can eliminate dirt, grime, and germs from your workplace, transforming it from grimy to gleaming.
Using professional office cleaning services can help enhance the overall performance of your business. There are various types of cleaning services available, ranging from basic cleaning tasks to specialized deep-cleaning solutions, so you'll need to know how to choose the right service that fits your business needs. Let's explore how professional cleaning services can help you achieve a clean, organized, and hygienic workplace.
1. Improve the overall cleanliness
The first step in transforming your workplace into a clean and polished environment is to improve the overall cleanliness of the space. This may involve implementing regular cleaning routines and protocols, including daily or weekly cleaning of shared spaces such as break rooms, restrooms, and workstations. Deep cleaning measures, such as floor waxing and carpet cleaning, can also help to refresh the appearance of the workplace and eliminate trapped dirt and grime.
Proper storage and disposal of cleaning supplies and waste can also contribute to a cleaner and safer working environment. By prioritizing cleanliness, you can create a workspace that is not only more aesthetically pleasing but also healthier and more enjoyable for employees and clients alike.
2. Healthier, more productive work environment.
A clean and organized workplace is crucial for employee productivity and satisfaction. Professional cleaning services can help transform your workplace into a healthier and more productive environment by eliminating germs, odors, and clutter. A clean workspace can also reduce the number of sick days taken by employees and can create a more welcoming atmosphere for clients and visitors.
Professional cleaning services use effective, eco-friendly cleaning products and equipment to ensure a deep clean without damaging surfaces or harming the environment. With a cleaner and healthier work environment, employees are more likely to feel motivated and energized, resulting in improved productivity and a more positive work culture. Overall, investing in professional cleaning services can have numerous benefits for your workplace and the people who work in it.
3. Save time and money in the long run
One of the most significant advantages of investing in professional cleaning services for your workplace is the potential to save time and money in the long run. Commercial cleaning providers utilize efficient and effective cleaning techniques to ensure that all areas of your workplace are thoroughly cleaned, from high-traffic areas to hard-to-reach spaces. By outsourcing your cleaning needs, your employees can focus on their core responsibilities, leading to increased productivity and, ultimately, higher profits for your business.
Professional cleaning services use specialized equipment and cleaning solutions that help to extend the lifespan of your furniture, carpets, and other surfaces, saving you money on costly repairs or replacements in the future. By enlisting the help of a professional cleaning team, you can ensure that your workplace stays clean and well-maintained, allowing your business to thrive.
Wrap Up
Investing in professional cleaning services for your workplace can have a tremendous impact on the overall health, productivity, and morale of your employees. By hiring experts to maintain a clean and hygienic workspace, you'll create a space that promotes greater creativity, collaboration, and job satisfaction. Additionally, a well-maintained and spotless workplace will impress clients and visitors and elevate your company's image. Don't let a dirty workplace stifle your success – consider hiring professional cleaning services to see the transformative difference it can make.
Published: March 31, 2023