The term 'big data' may sound intimidating, particularly to small businesses. Still, big data can give small businesses powerful leverage over larger companies.
In today's modern world, businesses have access to a large amount of structured and unstructured data that enables them to solve problems and enhance their efficiency. What's more, big data allows small businesses to detect gaps in the market.
As a small business leader, you can leverage big data to identify new trends, but also assess the risks in your marketing strategy. To evaluate the data, you can use affordable cloud solutions instead of expensive software.
Big data obviously has its many benefits, but a lot of small businesses find it hard to analyze and comprehend such large quantities of data. If you want to make big data work for you, get your team on board and follow these steps:
Identify the Question to be Answered
In order to solve any problem, you need to define what it is that you wish to accomplish. The same principle applies to working with big data.
Firstly, identify your specific issue. Be as detailed as you possibly can. It is crucial that you understand exactly why you need big data and what you think it can do for you.
Next, establish specific milestones and long-term goals so you can gauge progress and effectiveness. With access to big data, you should have a clear learning agenda. Start the process with a single question, come up with a hypothesis, and test it through data analysis.
Leverage Online Sources to Gather Data
To gather business-relevant data, you don't need extensive programming or IT skills. Instead, use widely available tools such as Google Analytics and social networks. In addition, many states have online state and regional industry databases that can offer valuable insight.
Free online sources will give you enough relevant data to analyze demographics, professions, habits and interests of your customers. Once you have enough data, it is time to check data quality.
Ensure Data Quality 
Big data is not only supposed to be big. In fact, data quality is more important than its quantity. Your data needs to be reliable, current, and consistent in order to provide valid insights.
Make sure there are no gaps in your working dataset. There are various ways of scrubbing data to remove irrelevant, outdated, or poorly formatted junk data that can throw off results. As a general rule, you should always know the source, age and hygiene of your data.
Find the Right Business Intelligence Tool
Large enterprises typically use specialists and complex intelligence software. These tools are usually quite costly and require a certain amount of expertise.
Small companies can make use of popular cloud-based services such as Office 365 or Google for Work Apps. Be sure you understand the features of the tool you choose and how it can be used for your business concerns.
In general, your BI tool will help you structure, analyze and visualize the data that you gathered online.
Define the Appropriate Metrics 
You can't neatly measure all information. Before you start analyzing the data, focus only on data that is relevant to your question and fits your hypothesis.
It is important to identify and develop the right KPIs (key performance indicators) that will be useful in describing progress. Metrics should be selected only if they provide insight. Finding the right metrics may require a little discipline, but it also focuses effort and offers more accurate results.
Get Your Team Involved
Data analysis can improve team relationships when your employees discuss the analytic hypothesis and review results together. Working on big data together increases team collaboration, but only if everyone measures and analyses the same metrics.
Analyze the Results
After you analyze your data, it is time to review the results. The insight you gain from quality data will help you determine the direction in which your business should be going.
Big data analysis is an on-going process. You should continually gather new data based on your metrics and compare the new data to your previous findings.
In conclusion, all businesses want to increase revenue by understanding their customers' behavior better. With access to big data, small companies can compete with large enterprises more easily, eliminate inefficiencies and get tangible results. This is why small businesses should not shy away, but rather embrace big data analytics and its perks, knowing that big data pays off big time.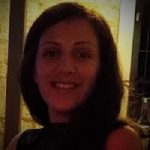 Author: Heather Redding is a part time assistant manager and freelance writer based in Aurora, Illinois. She is a coffee-addict who enjoys swimming and reading. Street photography is her newly discovered artistic outlet and she likes to capture life's little moments with her camera. You can reach Heather via Twitter.