Are you looking forward to optimizing your warehouse expenses? If so, you need to maximize your output and minimize your input. After all, it's through profit maximization that you'll be able to survive in the cutthroat business landscape. You must be wondering how someone can maximize output and thus it isn't that complicated as an obvious place to start would be by reducing your warehouse expenses.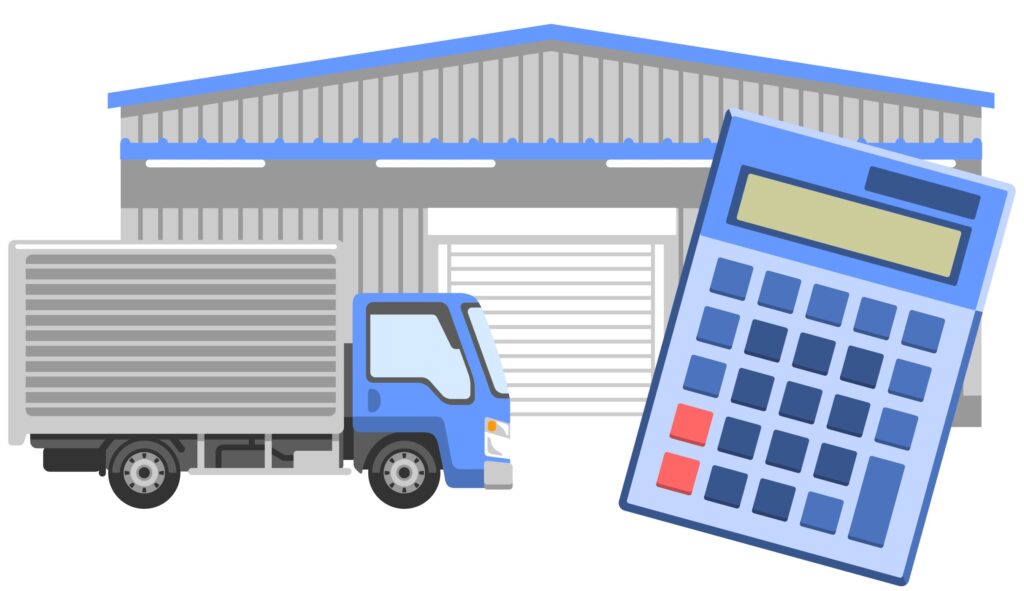 There are many strategies you need to come up with to help you continue enforcing the entire warehousing process. Therefore, if you're a small business owner, this comprehensive post will guide you on how to cut down your warehouse costs.
What's a Warehouse Cost?
Before you decide whether to get fabric storage structures or any other material to use as your warehouse, you first need to understand all the costs involved. This is because warehouse expenses usually differ depending on the services, storage space, and facility. In addition, warehouse cost is associated with operations administration, storage space, and general administrative expenses.
With that said, you can still lower your warehouse costs. Here are some approaches to consider: 
Protect Your Inventory 24/7
Many businesses usually incur inventory losses, which in most cases result from misplacement, theft, or damage in the storeroom. However, if you've good control over your entire inventory, you aren't likely to lose any capital before your business strives.
Here are a few things you have to implement to ensure you protect your warehoused goods that are waiting to be shipped to specific customers:
Add Security

– Investing in security and implementing security measures is among the best ways to eliminate losses in your warehouse. If you can manage, employ a guard who can oversee how things run, especially during business hours, the better. You can also invest in security systems and cameras with a designated access point. This will enable you to see everything in your warehouse every time.

Look Your Doors

– Theft is rampant in warehouses and can be from inside or outside. Thieves usually target warehouses because of the high value of goods they store. Thus, to prevent thieves from breaking into your warehouse, ensure entry points are guarded and locked. On the other hand, you can also add extra measures for accessing your warehouse, such as using key cards to identify individuals entering and exiting your warehouse.

Consider Additional Protection

– Sometimes, when working with your employees in the warehouse, no matter how professional and careful they might be, scratches, dings, and drops are usually unavoidable. So, if you're planning to ship smaller items together with heavy items, you should ensure you offer them additional protection before arranging them in your warehouse. Use solid boxes, packing peanuts, and bubble wrap to prevent unnecessary damage.
Reuse The Old Containers
If you have a warehouse, you must understand that containers are necessary when storing inventories. However, the containers you use must come from a trustworthy brand depending on the type of goods you sell. This will ensure the quality of your goods remains standard from storage to delivery. Similarly, you can opt for used storage boxes instead of buying a new one to cut costs.
Moreover, there're a lot of vendors who are in the business of selling pre-owned standard containers. And once they get these containers, they usually inspect and thoroughly clean them before selling them. Therefore, as much as you plan to buy pre-owned containers, ensure you choose top-quality ones.
Utilize Your Equipment Wisely
Many pieces of equipment used in warehouses are usually expensive. But as a warehouse owner, there are different ways of minimizing your expenses without losing your essential equipment. Thus, if you can use a single machine for various purposes, ensure you do. In addition, it's cost-effective to utilize one device for many tasks, unlike using multiple machines for the same job.
Likewise, ensure you handle your machines with care. You should also ensure that they undergo maintenance to ensure everything works properly. It's always good to consider preventative measures to minimize unnecessary malfunctions. If you don't use specific equipment regularly, there's no need to buy it. Instead, you can rent it and save some of the capital you'd have used to make your purchase.
Cross Docking 
Another way of minimizing your warehouse expenses is by employing cross-docking. You'll likely find this exceptional during a pandemic climate, where logistics and supply chains are significantly affected. Cross-docking refers to transferring of goods from suppliers to consumers. This means getting rid of a middleman, which is advantageous because it helps you minimize your warehouse expenses.
Cross docking also lessens the need to store goods in your warehouse. As a result, it helps you save money, time, and space. You can easily implement cross-docking by having products or items transported through a single vessel or vehicle. Upon arrival, your products will be transferred to a link indicated on your supply chain and delivered straight to the clients. 
Reduce Energy Bills
Energy bills can significantly affect your organization's profit. A few warehouses usually incur massive energy expenses, especially those storing perishable goods. To save on energy costs, try using automatic lighting when necessary and natural light where applicable. On the other hand, you can opt for other resources, such as water, sparingly to avoid incurring massive energy expenses, which might add up to the entire warehouse costs.
Utilize Benchmarking Techniques
Utilizing benchmarking techniques will assist you in saving and reducing your warehouse expenses. Besides, you can only benchmark companies that are doing better than you or your competitors. Learn more about their best practices that make them strive and ensure you implement these practices in your warehouse. Bear in mind that borrowing magnificent ideas from successful organizations will assist you in reducing your entire warehouse expenses.
Apart from external benchmarks, you can also develop an internal benchmark to help you minimize your warehouse expenses. You can quickly achieve this by identifying the best department in your company and implementing some of their best practices that make them emerge as the best in the entire company. In a nutshell, benchmarking will boost your working standards and minimize your overall warehouse costs.
Takeaway
To run your company successfully, you must understand how to minimize warehouse costs, primarily if your company depends on the exportation and importation of goods. Remember, storing goods in the warehouse can be costlier if you don't consider the best practices highlighted above. With this small business guide on cutting down the warehouse cost, there's no doubt your company will be profitable.
Author: Thomas Dionson, a CEO, entrepreneur, and warehousing specialist, writes about the latest in the industry to help fellow businessmen. Thomas is also a published author and podcaster. Outside work, Thomas is a committed volunteer at his local church community.