You've heard it all before: global cities claiming to be the 'new Silicon Valley.' The truth is that the Bay Area's tech and startup dominance isn't going anywhere, with roughly 70% of all venture capital funding located in the United States. But with the new President at a potential economic crossroads, this doesn't mean America can't learn from the recent successes of other economies.
A prime example is Germany. Europe's leading light has been facing something of an ultimatum itself. The first salvo in its response is Berlin's 'Silicon Allee'—a thriving, English-speaking tech hub that channels everything Berlin does best into new businesses. Its snowballing success could teach America a few things about how to spread tech success beyond San Francisco.
Visas are easier
While Silicon Valley tends to overstate the skills gap, there are plenty of reasons to want a more flexible, effective visa system. Google was one of many to speak out recently against blanket bans, as some of its employees risked being trapped either in or outside of the U.S. A range of nationalities presents a range of opinions and perspectives which can be extremely valuable to any business, particularly when you have plans for expansion.
The situation in Berlin couldn't be more different. There is still a skills gap, but it is being gradually remedied thanks to Germany's generous visa system. A working visa costs just €60 ($65) and sponsorship by a company is free, while immigration from elsewhere in Europe is even easier, thanks to the Schengen visa-free zone. As a result Berlin's population has grown by 50,000 a year since 2011, and more than 40% of the capital's employees are foreign nationals, bringing both valuable skills and a diverse range of ideas.
Coworking is the norm
Coworking has become an increasingly popular trend everywhere, but in Berlin it's the norm. The majority of Silicon Allee's startups share office space, including big players such as Soundcloud, which has its HQ in a shared office building. Plaid clad, Macbook carrying 20-somethings congregate en masse in large halls, with cheap rent and top notch Wi-Fi.
What this means in practice is both an incredible place to find talent, and a perfect environment to share it. 70% of polled startups here share ideas with other companies on a regular basis, and cross company meetings are extremely common.
This sharing of business lessons, ideas and competencies strengthens businesses, giving them a network of support that means they are less likely to fail. But it also presents a perfect opportunity for mergers. Two ideas for an individual app or service could come together to form the perfect product.
New technology, old industries
Germany was already a thriving economy, but it had recently been considering its future. The traditional skills which made it such a powerhouse—particularly expertise in manufacturing—are threatening to become outdated. Car manufacturers for instance are worried that software will entirely subsume functions currently performed by hardware.
Germany had to evolve to ensure that it wasn't just making the shells for predominantly digital products; the development of a thriving digital economy now puts them in a perfect place to achieve this. Berlin's software developers can now look to liaise directly with its hardware and manufacturing giants, who are desperate to innovate.
The likes of Google and Uber may have a head start in driverless cars, but Germany still has aspirations to dominate the field. There may be a similar opportunity in the U.S. to combine old industrial competencies with new skills, bringing electronics manufacturing back home from China and elsewhere.
An international outlook
The strength and size of the U.S. market has long meant that small businesses didn't need to look elsewhere. This has become less of a problem for tech companies launching apps and online services, and has changed for other SMBs too, with the growth in eCommerce over the last few years. Global markets have faced uncertainty however that may be discouraging expansion, with the current administration considering tax changes to boost exports.
Germany has a long history of both strong exports and a strong 'middle tier' of family businesses, and both are paying dividends. More than 80% of startups and small businesses in the Deutsche Startup Monitor Report say they have plans for further internationalization, and many begin with a purely international outlook. This may make more sense given the number of countries in Europe, but having to deal with the obstacle of localization makes businesses more prepared, both for further expansion and the general rigors of business.
Nurturing young talent
Claims of a shortage in STEM skills in the United States are oft repeated, and at least somewhat untrue. More than twice as many graduates exist in these fields than there are jobs available for them. Many who do not go straight into an organization end up as entrepreneurs—and the conditions have to exist to make this as easy a transition as possible.
Germany is making this happen. Berlin has a particular advantage over the likes of San Francisco, London or Paris in this regard: it's cheap. A modest flat in the middle of the city can cost $400, with living expenses similarly reasonable. Offices are inexpensive, and you may avoid a fixed location altogether, opting for a coworking hub instead.
Like the U.S., Germany also has a number of prestigious STEM colleges, which have always funneled talent straight into Germany's big manufacturing businesses. But as tech startups have become better known and more viable, they are now spreading their talent around. Instead of just poaching talent, the traditional businesses are working closely with these SMBs in order to digitize their output.
The working culture is very different
Lengthy paid vacations, maternity and paternity leave and strictly defined hours: these can all seem slightly alien in the American business landscape. In Germany, however—and many of its continental rivals, such as France—these perks are considered rights, and are sacrosanct even in the hypercompetitive world of tech startups. Berlin's nightlife and culture is among the best in the world, after all; it'd be a shame to waste it.
The 'Crunch time' that the tech industry is so fond of is far less prevalent in Germany, with a general consideration that the work-life balance is extremely important. Some people have claimed that this will stymie German competitiveness in the long term, and prevent Berlin's true ascension to a world-conquering tech hub. But that free time and relaxation could just as easily be the catalyst for more creativity.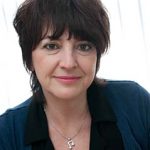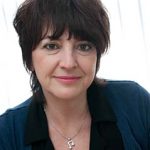 Author: As the founder of Start An American Company.com, Heather Landau has honed her skills in service advisory from the pragmatic to the practical. With a total of 25 years combined experience in international marketing and business development, Heather is a leading voice on company formation in the U.S., and operates similar services across Europe and the rest of the world.