Remember the days when we relied on ledger books, fax machines, and hard copy memos to conduct business?
Technology
has certainly changed the way we run our companies by helping us function quicker and more efficiently. Here's a look at five ways you can use technology to be a better business owner and a more effective manager.
1. Project Management Software
If your business is project-heavy and includes multiple team members, using a project management software will be a life-saver. Programs like Podio, Asana, and Microsoft Project allow you to manage tasks, assign people to projects, set deadlines, and communicate information to team members…all online. These programs also let you to house all the information related to a project in one place so you can quickly see the status of a project and where employees are in the timeline.
2. Schedule and Manage Employees
Managing employees can be a job all its own. Using employee scheduling software is a great alternative to relying on paper calendars, notes, and dozens of requests from staff for days off. The right scheduling software will let you schedule staff online, and the program will instantly send them their schedules via text message or email. Using a mobile app version of the technology lets employees check their schedules when they're not in front of a computer. You can also perform employee evaluations and reviews using software.
3. Using Electronic Calendars to Stay Organized
Remember the days when we carried around a paper appointment planner? Every new event or deadline needed to be entered manually, and we had to use an eraser or white out to make the slightest change. Now with programs like Google Calendar, Outlook, and iCalendar, paper is a thing of the past. Our schedules are available from our smartphones at any time. Technology makes it easy to make schedule adjustments and coordinate meetings between multiple employees.
4. Finances
Using accounting software is a simple way to track expenses, pay bills, send invoices, and pay our staff. Online programs like QuickBooks and FreshBooks tell us instantly where our revenues and expenses stand. And having this information at our fingertips gives us more time to concentrate on running the business and taking care of employees.
5. Create a Sales Funnel
Are you wondering what using technology to create a sales pipeline has to do with being a better manager? The answer is simple. If you are bringing in revenue and building a funnel to create future revenue, you are keeping your employees in business. Customer relationship management (CRM) tools like Insightly and Salesforce help you understand your customers, track communications you've had with them, and make decisions about what information to send them in the future. Maintaining good customer relationships is key to sales success.
Not only has technology changed the way small businesses operate, it has also improved the way we manage employees. Using online scheduling software, accounting programs, and financial platforms make it easier for small business owners to be better managers and run our companies with more efficiency.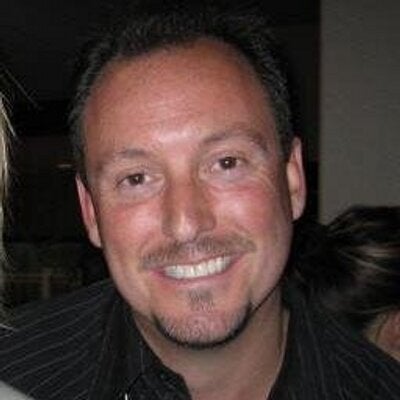 Author: Jon Forknell is the Vice President and General Manager of Atlas Business Solutions, Inc., a software marketing company specializing in employee scheduling software, including ScheduleBase, and other business software solutions. In the past, Jon has been recognized by the U.S. Small Business Administration as a SBA Young Entrepreneur of the Year. Atlas Business Solutions was named as one of Software Magazine's Top 500 Software Companies in 2004 through 2007 and again in 2010 and 2013.