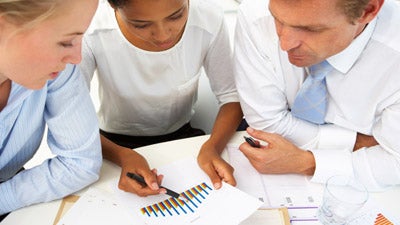 Expansion is one of the ultimate goals for any small business. The opportunity to offer a service to an expanded target base increases the potential for sales, leading to increased size and, of course, income.
Small businesses are hamstrung by limited funds, a handful of employees, and a limited capability to actually expand to reach new markets. Because of this, thinking of new, cheap alternatives to increase sales is crucial.
Depending on the type of product or service that your company offers, targeting a wider audience may not be in the best interest of your business. While the message will reach a more significant number of people, a large portion of that number may not be interested in the service or product. Identifying and targeting a smaller group of individuals more likely to be interested in patronizing your business is often more effective than mass advertising campaigns. Whether it be targeting a trade publication, a union meeting, or a club, targeting a group that typically endorses your company's products is often a more efficient use of advertising funds than the alternative.
Increase sales to existing customers
Existing customers know your product. Advertising to them costs little, and they are more likely to patronize your company again, because they've done it before, and are therefore more comfortable with your business. The question then becomes: "How do I entice customers into purchasing from me again?" One way to get existing customers to buy more from you is through volume discounts. Persuade them to purchase more by giving them incentive to do so. Referral discounts or rewards is another popular option for companies to increase sales.
Take DirecTV, for example: for every person an existing customer refers to DirecTV, the existing customer receives a $10 credit on their bill for 10 months. Even if the sales pitch doesn't work, it still saturates the market with positive reviews for DirecTV. It's essentially free advertising, because you're letting existing customers espouse the benefits of using that particular company.
A toll-free vanity number
Having a toll-free number is an absolute necessity in today's market. It's a way for customers and potential customers to interact with your business, without worrying about long-distance calls. It's also a way to reach a larger audience than just having a local phone number, which can exclude target bases outside of a particular location. Having a vanity number—a customized number that spells out a message or a company name—makes it easier to remember, and creates a brand in the process. It also means that a company can reach beyond its own locale.
Advertising a toll-free number will garner a greater call volume, warranting additional interaction between the business and consumers. By setting up local toll-free numbers in different areas, and having these calls forwarded to company headquarters, a company can be present in several places at once.
Interacting with existing and former customers shows you care about them, and they are more likely to pass that along to friends and family, than if they cut ties upon purchasing your services. Send out newsletters updating clients on the company's goings-on. Use social media to advertise specials or new services. Have and maintain a blog to do a combination of both. However, it's important to be wary of market oversaturation. It's important to keep and nurture the business relationships you have created, but you don't want to annoy anyone into not using your company ever again.
Target a business that offers a product or service that complements your own, and create an alliance between your two companies. If your company replasters in-ground pools, create a relationship with a good pool-man, who can recommend your services, or vice versa. A lasting business partnership can open the door to new opportunities, and all it requires is you provide a friendly, competent service.
Interns. They're cheap labor, they're willing to learn, and it means that you can potentially mold them into the perfect employee. Interns receive school credit and a valuable learning experience that they otherwise couldn't have received before.
Author: Mark W. Kirkpatrick is an enthusiastic writer and infographic designer who focuses primarily on public relations, tech and business globalization. You can also find more of his writing at SmartTollFreeNumber.com, which covers all things VoIP, SIP and business communications.