Business success is at the heart of every entrepreneur's intentions for starting a business. Because failure is not an option, business owners actively seek for ways to improve upon the things they do to keep their business alive. Tweaking things here and there is a strategy of ever-increasing improvements until their business is running like a well-oiled machine. But, this leaves many business owners wondering which specific changes bring about true growth and success.
Cutting out the Dead Weight
To drive a company towards success, it becomes necessary to cut out any dead weight. Often companies hire employees that simply do not meet any type of performance standards. These employees generally end up being nothing but a drain on company funds. Replacing these employees with ones who can truly perform will provide a business with more bang for its buck.
Developing a Happy Workplace
Another key to building a successful business is to get rid of stress in the workplace. Employees work best when the workplace is not hostile. Often companies get this wrong, creating problems with employees that erodes their growth and success from the inside out until the company becomes utterly dysfunctional.
Incentives for Excellence
Instead of keeping your talent from advancing the company ahead, rewarding excellent work and suggestions turns out to be a win-win for everyone. Sometimes an employee can see what is wrong with daily operations better than upper management. Such individuals should be rewarded for their brilliant insights. Successful business owners will seek to know who is able to give them solid ideas for improving efficiency and significantly increasing revenue.
Getting a Degree in Leadership
It is difficult to ignore the value of a proven leader. Someone who has taken the time to gain an education will be aware of how to move employees in the right direction to ensure growth and success. Being educated on how to be a better leader will only help to keep one's employees on a clearly defined path that gets real results.
Testing Management
Often it is the grunt workers that are left worrying about their jobs. In reality, most deficiencies in a business's operational efficiency begin with poor management. If managers are unable to do their job effectively, the entire company will suffer as a result. Testing and evaluating managers on a regular basis is one way to determine if the person leading a department in a company is truly fit for the position they occupy.
Growth and success generally arise from competent employees following competent leaders. When the employees know the goals of the company, have incentives to give their best and their efforts are complemented with superb leadership, this provides a business with the proper drive and ability to be a force to reckon with in its industry. Businesses that lack this sort of business-related focus find it far more difficult to maintain a competitive edge.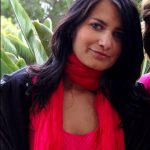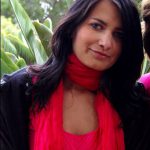 Author: Anita Ginsburg is a freelance writer from Denver, CO. She enjoys writing about business for institutions like Norwich University, which offers degrees like a master's in organizational leadership online.