The decision to upgrade or purchase new equipment is critical to the success of your company's growth. Businesses can reach a point where they have reached a stalemate and must invest in their operations for them to expand and become more profitable in the future.
In some cases, new technology, vehicles, or machinery may be required, such as industrial lifting equipment. Taking the next step in the process of purchasing new equipment can be a difficult decision to make and involves significant risk. There are numerous benefits to investing in new equipment for your company's operations. This will assist you in positioning your company for success.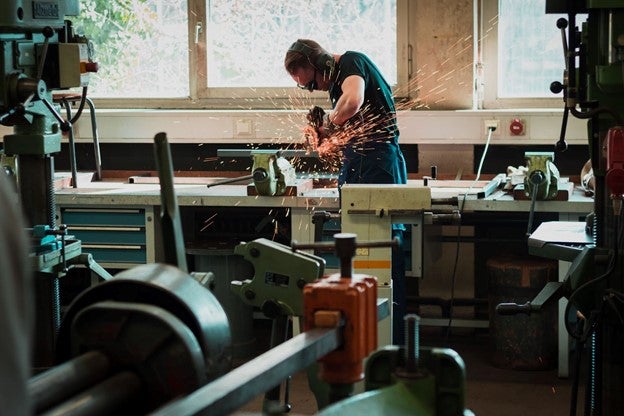 Image via Unsplash
Productivity and efficiency 
The purchase or upgrade of new equipment for your company will boost the production and efficiency of your company. Having up-to-date equipment that is in good working order will provide your company with the best possibility of growing its production and revenue. As a bonus, you will become more asset-rich in your company, which will offer you greater stability and make it easier for you to explore business financing choices in the future.
It helps to create a positive working environment
Having high-quality and functional equipment will provide your employees with the tools they need to perform their jobs efficiently. Due to malfunctioning equipment, you may find yourself falling further behind your competitors in terms of productivity. Improving your workplace environment will lessen the number of difficulties that arise because of malfunctioning tools or equipment. When your employees have faith in the company and the ability to accomplish their jobs properly, they will be more productive.
Expansion
With new equipment, you will be able to increase your productivity. The ability to provide more to your customers will increase as the quantity and quality of the product or service you are giving improves. Using this information, you might consider extending your business into new markets or obtaining new contracts for the additional services you can supply. This will increase your revenue streams and increase your company's chances of becoming more lucrative in the long run. As a result of the increasing workload, you will have the possibility to hire additional employees.
Increase the safety of your workplace
Having old and out-of-date equipment can result in various occupational health and safety issues. If equipment is not properly maintained, you run the danger of employees or customers being injured. This will put a significant dent in your company's financial resources and may even prove to be more expensive than obtaining the new equipment in the first place. Keeping your equipment up to date can help to ensure that your work environment is as safe as possible.
Tax Breaks and Incentives
Even if you are spending money to purchase new equipment, you may be eligible for tax incentives such as tax write-offs, grants, and deductions because of your purchase of new equipment. These advantages may enable you to be in a better financial position for your company than you would be if you did not purchase new equipment.