10 Tips for Making Payroll Simple and Stress Free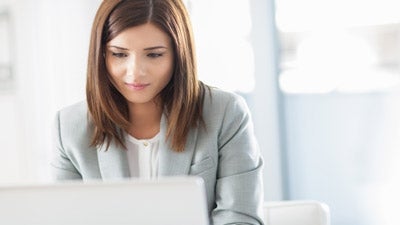 Payroll can be one of the most cumbersome areas for business owners to tackle. Number-crunching, creating reports, and keeping track of all kinds of data is enough to make many individuals want to hide under their desks.
As frustrating as the task can be, keeping track of payroll is important to running a business smoothly. A good
record-keeping system
that stores vital information, creates reports, and takes care of other necessary tasks, can help busy owners tend to other areas of the business without neglecting payroll.
These tips can assist those who're looking to make payroll simpler and stress-free without sacrificing accuracy or security.
1. Understand Basic Payroll Management
The management of payroll accounting and administration can be done in several ways. A business owner must determine if it's best for the business at its current state to do payroll manually, with software, or through an accountant.
Local, state, and federal internal revenue service rules must be complied with to avoid penalties and fines.
3. Manage Payroll Accounting
Standard accounting procedures should be followed to ensure payroll transactions can be professionally accounted for at any time.
4. Keep on Top of Payroll Administration Tasks
The simple managerial tasks involved in keeping up with employee records are an important part of payroll administration. Oftentimes, a
payroll service provider
can tackle these with greater efficiency.
Payroll must be kept up with every day, and without fail. One forgotten entry can throw off an entire month, causing a great deal of stress.
As a business grows, it becomes harder for the owner to manage all tasks. Eventually, the need to hire other employees arises. A growing staff of employees should include someone in payroll.
7. Choose the Right Payroll System
Businesses need payroll systems that suit their individual needs. There are internet-based systems and some that work independently. Business owners can discuss their needs with a company's account management team.
8. Look for Training Opportunities
A payroll service provider that offers tutorials, training, and customer service can help a business improve its payroll department as the company grows.
To make any task simpler, an individual should ask for expert help. Always choose a service provider with a helpful customer service department.
10. Ensure the Payroll Department Grows with the Business
It's vital that the payroll method used can grow along with the business. Any services or software used should have additional features that can be added as needed.
When payroll tasks become more focused and streamlined, the business owner can see to it that his or her employees get paid while also preserving time and energy to tend to other areas of the company's operations. Not everyone can afford to staff an entire payroll department, but the addition of an effective payroll service will allow the owner or his employee to store data, create payroll reports and payments, and ensure the security of private business and employee information.
Dealing with payroll doesn't have to be stressful or fear-inducing. With the assistance of customer service and a good payroll software program, a businessperson can run this portion of their business just as smoothly as the rest. Efficiency and built-in expertise help make payroll simpler and stress-free.
Published: November 6, 2013