What Companies Have the Happiest Employees?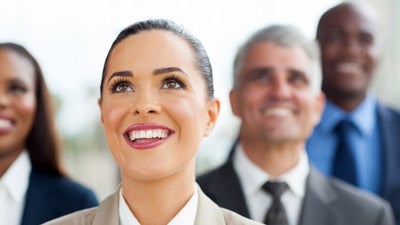 In these days of high-stress job scenarios, happy employees seem to be a rarity. More likely than not, employees are instead wrought with job stress that culminates into feelings of being overworked, underappreciated, or fearful they may lose their employment entirely.
Granted, no job is perfect, though again some are better than others. Then there are the perfect jobs. The ones in which the employees, quite frankly, seem to be the happiest people on Earth.
Happy employees should be an ideal, as if the employees are happy, one can easily assume that they'll work harder and overall have a better output. The question is, however, where are those jobs? And who offers them?
After a bit of searching,
a list has been compiled from a recent Forbes article
that cites a survey taken by CareerBliss, which reveals three top U.S. companies who bring unbridled contentedness to those who work there, based in part on a happiness index score from 1 to 5. Small business owners and budding entrepreneurs preparing to launch their latest venture, take heed: these are employee satisfaction success stories that WILL shape your own employee happiness margins for an overall improvement of not only the work environment, but ultimately revenue.
"For our newest hires, our new graduate initiative is built around nine core development programs, focusing around key areas of EMC," says Cindy Gallerani, senior director of university relations at EMC. "So, whether you're a graduating student in engineering, sales, finance or HR, there is a program designed for you. Our new grads have amazing opportunities to rotate into meaningful assignments."
According to EMC's executive vice president, M.L. Krakauer, today's young professionals want it all while within a workplace scenario.
"They seek a company that provides them with incredible work challenges, the opportunity to learn, and the chance to have some fun along the way. EMC aims to deliver on all fronts," he says.
Second on the list sits
Motorola Solutions
, which provides communication solutions and services for enterprise and government customers. The Illinois-based company has earned an overall happiness index score of 4.11.
Sara Miedema, a CPA with the company, states Motorola Solutions is a great place to work for those early in their careers "because of its culture, work-life balance and focus on career development."
"The people at Motorola Solutions are great to work with; they always are willing to answer questions and make coming to work an enjoyable experience, Additionally, [Motorola Solutions] promotes work-life balance among its employees through participation in its on-site wellness center and when working from a Motorola Solutions mobile office. Lastly, it is focused on developing its employees and encouraging them to go further their careers."
She notes that the Motorola Solutions Finance program as an example, which encourages job rotations every two years in order for employees to gain new experiences.
The oldest of the three companies, Kaiser Permanente, has been making employees happy since 1945. Kaiser is also one of the nation's largest not-for-profit health plan providers.
Based in Oakland, Calif., KP currently serves more than 9 million members and has earned a happiness index score of 4.09.
Jessica L. Johnson, a workforce planning consultant, and president and founder of GenKP states, "At Kaiser Permanente, young professionals are fortunate to have unique insight into a one-of-a-kind organization that is at the forefront of developing cutting edge technology and innovative care delivery models." She goes on to say, "Young professionals at Kaiser Permanente have a passion for the healthcare industry, and are able to experience first-hand how a diverse and integrated health care system operates."
At the same time, Kaiser Permanente's group vice president, Katie Rovere, says Kaiser "gives young professionals the freedom to contribute to GenKP and utilize the group to suit their professional needs, while also providing them a sense of purpose by allowing them to serve as leaders among their peers."
According to Rovere, taking on a leadership role is important in that it can provoke new findings in a person toward their strengths and weaknesses, while also opening up the door for growth and development, which is critical to a career.
In addition, Kaiser offers programs through which newer employees can team up with veterans who offer advice and information about the organization, and how it can be applied to their professional goals.
EMC, Motorola and KP are clearly offering more than just paychecks to their employees, and are making it obvious that they value career development and incentives for working hard and staying loyal to the company. So what can any business, big or small, take from these success stories? Happy employees create a domino effect, one that eventually trickles down into higher revenue and a word-of-mouth campaign that will promote an increase in applicants while also establishing a sense of value and accomplishment for current employees. What's to lose? If you're a business owner, maybe it's time to give a little bit. You may get back a whole lot.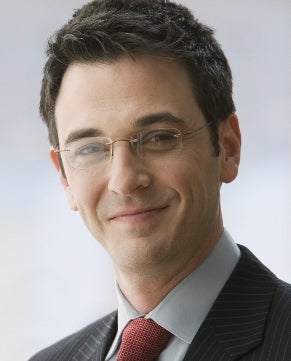 Author: Dave Landry Jr. is a personal finance manager who frequently contributes to DepositAccounts.com in order to provide proven assistance to anyone in a financially difficult situation. He hopes you enjoy this article and will be better equipped to pursue happiness within your workplace. Feel free to link up with him on Google+!
Published: March 26, 2014