Given changing consumer trends and technology allowing automation and the evolution of how humankind operates, certain jobs can increase in demand in a matter of years. Meanwhile, other jobs slowly become obsolete or oversaturated with skilled workers.
For example, it's expected that cashiers may one day become an obsolete job. With self-checkout, self-service kiosks, and the rise of online stores, years into the future, most businesses will no longer need to hire cashiers to operate their businesses.
The opposite can also happen: the demands will change and some jobs will be incredibly in-demand that it can be difficult to find qualified people for the job. For job applicants, it could mean more opportunities to demand higher salaries due to the high demand. But for employers, it could mean changing the way they hire, investing in candidate interview scheduling software to ensure the process is streamlined, and finding ways to attract qualified talent.
Here are seven jobs expected to rise in demand by 2025.
Registered Nurses
Registered nurses are already in high demand in 2020, and the demand is expected to continue growing by 2025. One reasons for the expected growth is the fact that the pandemic has shown how overworked but valuable the job of an average nurse can be.
Another reason is the fact that the population of older people is growing exponentially. As of 2016, only 8.5% of the worldwide population is 65 years old and older, which is around 617 million people. It's expected that by 2050, the rate will jump to around 17% or 1.6 billion elderly. This means more nurses will be needed to accommodate aging seniors, on top of nurses who will also be focusing on the younger ages.
As a result, there may be up to 371,500 job openings for nurses between 2018 and 2028. The median annual earning of a registered nurse is around $73,300, though given the demand this is expected to increase significantly in the next few years.
Application Software Developers
The future is digital, which means that the people with the skills to create computer programs, apps for smart gadgets, and video games for all platforms will be in high demand over the next few years. And with businesses starting their own apps for establishing their online stores and consumers looking for the next big app that will make their lives easier, expect that whether they operate independently or for a business, application software developers can find plenty of opportunities by 2025.
Open job positions for application software developers worldwide are expected to reach around one million and earn at least $107,510 annually.
Customer Service Representatives
Unlike other jobs that are at risk of becoming automated in the near future, customer service representatives promise high demand and good job security. The job is unlikely to disappear given that customers would prefer to speak with a real representative rather than an automated robot.
It may not be a high-paying job, but it's a good opportunity even for those who do not have a bachelor's degree. Many companies that hire CSRs only require a high school diploma and offer on-the-job training to ensure their hires are up to standard.
So, whether businesses hire their own representatives or outsource their CSRs from outsourcing companies, people who consider this career path may find themselves in a well-paying job with good job security.
Physicians and Surgeons
In terms of medicine and health, the world is changing. With the pandemic, the possibility of future diseases, a possible rise in cases of existing diseases, and other possible medical emergencies, there will always be a high demand for doctors and other medical professionals.
By 2026, there's expected to be over 33,000 more positions globally. A doctor's annual earnings are relatively high with a median of $203,450 in 2017 – and it's only expected to grow higher in the next five years. However, the costs of becoming a doctor won't be cheap for many as the road to becoming a licensed doctor requires the ability to pay for medical school and years or studying.
Accountants and Auditors
With around 627,000 new businesses opening every year, there will always be business owners in need of auditors and accountants to help with legal business requirements and to track how much their business is making (or losing). And with many businesses and accounting and auditing companies in need of skilled labor, there's a big chance that there will be a demand for both in the near future.
Around 90,700 new positions are expected to open by 2028. As of 2019, the median annual salary of accountants and auditors is at $71,550.
Financial Managers
Just like accountants and auditors, as long as new businesses continue to rise, so will the need for financial managers. These are the people responsible for tracking the financial health of an organization and develop plans so that the organization can reach their financial goals.
Given that the effects of COVID-19 has created a global recession, it's expected that many businesses will be facing financial losses. By 2025, many businesses may still be recovering from these effects, so the position of financial managers for various organizations may be necessary to stay afloat. This is why there's expected to be around 104,700 new positions by 2028.
Market Research Analysts
Market research analysts study market conditions to determine the potential sales of a business' product or service. So, with the world economy recovering in the next few years, it's expected that businesses will want to remain frugal and reduce its costs on products and services that incur large costs but with small profits.
The US Bureau of Labor Statistics found that the job outlook until 2028 is a 20% growth, which means around 139,200 new positions. This is a much faster average compared to other jobs in the market.
Author: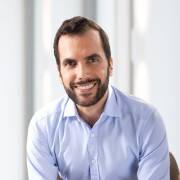 Itamar Gero is the founder and CEO of Skillfuel, the recruitment automation software that makes talent acquisition easy by helping you manage, strategize, track, integrate, and adapt your recruitment efforts. When he isn't working, he's traveling the world, meditating, or dreaming (in code).