Rising Health Insurance Costs Are No Small Matter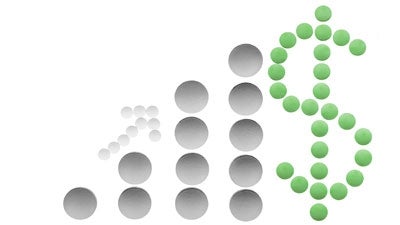 Health insurance costs are rising and that trend is expected to continue in 2015. This fact is true not only for the individual looking for health insurance coverage but for the small business that must insure its employees. Such businesses must work to remain competitive and keep costs down.
One of the ways that small businesses are managing the rising costs of health insurance is by passing at least part of the increase on to employees. While this is not the desired outcome, at times it may be the only answer. For example, if the insurance premiums rise by 5%, then a business may ask its employees to pay an extra 2.5%.
Private exchanges also help businesses share the cost of health insurance. These exchanges are more popular today with small businesses because they offer options in health care and reduce the cost and time spent on managing health insurance coverage.
Another trend that has a direct impact on the cost of health insurance coverage for small businesses is the growth of online enrollment. More businesses are choosing to go with online methods, which can reduce the cost of administration. In fact, one study showed that this option has grown by 62% since 2011. Choosing online enrollment not only reduces the time involved, but it can also reduce the number of errors. Some businesses use this option in addition to in-person enrollment while others are replacing it completely.
Increasing Other Benefits
To help employees handle the rising cost of health coverage, many businesses are increasing other benefits. For instance, they may add a cafeteria plan that deducts medical expenses from the employees' salaries before taxes. The expenses include any premiums that the employee must pay. It often puts them in a lower tax bracket, reducing their overall taxes.
Employers can also add voluntary benefits to the health insurance coverage. This allows the business to provide the base coverage needed while the employee can customize the plan to fit his or her needs. As the following article shows, employers must help their employees understand
key health insurance terms
and what each type of coverage offers.
The trend is moving away from the one-size-fits-all approach to a more custom product designed around the insured person. Employees are often more willing to share in the cost of health insurance if it meets their needs better than traditional coverage. The challenge for small businesses is to understand the different coverage options and to present them to employees. It may be beneficial to sit down with employees and determine their needs and what they want or need from insurance coverage. To do this effectively, the business must understand the options available and be able to present them in a clear, understandable manner.
While health insurance costs are going up, the move to individualized health care coverage is also on the rise. Small businesses must learn how to provide adequate coverage at an affordable cost. This benefits both the employees and the employer.
Author: Joyce Morse is an author who writes on a variety of topics, including business and health insurance.
Published: January 8, 2015