A Small Business's Approach to Health Care Reform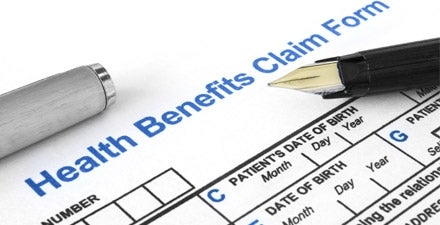 Greg Abel is the co-founder and Director of Strategy & Client Services at Tailfin Marketing. For many years, Tailfin has offered health insurance to its employees, with a plan designed to get people on board. Like most small businesses, though, Tailfin is looking at what to do now that the Patient Protection and Affordable Care Act is coming into effect just around the corner. As with any big change, there are concerns and questions, but Greg also shared some of the things he's doing to help navigate these unfamiliar waters.
Questions and Concerns
The biggest concern Greg and Tailfin have is just the uncertainty of the situation. With a new law and set of regulations, affecting everyone in the country, no one really knows exactly what is going to happen. "I still don't totally understand what the implications are going to be, and frankly, I don't think anybody does," he said. Uncertainty is stressful and scary to small businesses, who want to know as much as possible to better plan for the future.
Another major concern for Tailfin is simply the likelihood of change. Greg is worried about "being able to offer a consistent plan over time, so we don't have people reassessing and changing every year, because for employees that's the hardest part." Stability makes things easier for business, while change, especially a lot of things changing in a short period of time, makes this more difficult.
Greg's other big question is how health care reform will affect the company's finances. There are voices insisting that prices will go up, voices insisting prices will stay the same, and still other voices insisting that prices will go down. "The optimist in me hopes that it stays about the same," Greg said, but he suspects that won't be the case. The law is just a few months away, but the bottom-line impact remains to be seen.
Find Credible Information
An important step to answering questions and concerns a small business owner may have about health care reform is finding credible sources of information. A good solution is tapping into your professional network. Greg Abel has friends and contacts in almost every business, so he has found it beneficial to reach out to people in relevant industries for insight into what changes are coming and what he should do next. That way you're getting information from people who are dealing with these questions every day and have a better understanding of the situation, giving you an informed, credible opinion.
Another valuable source of information for Greg and Tailfin has been his peer group. Tailfin is a part of several small business groups in the area, and they represent a good opportunity to see how other businesses of a similar size are approaching these questions. An important lesson he's picked up in these groups is to stay flexible in this situation; even in these groups of successful people, nobody is locking into a specific course of action yet, but rather keeping options open and waiting to see.
Just as important as knowing where to go is knowing where not to go. Greg and Tailfin have consciously ignored one potential source of information about health care reform—news media. Their reason? They have found news organizations to be overly dramatic, especially about the negatives. Rather, they look for peer-reviewed information, perhaps from universities, giving solid advice and not fear-mongering.