Spotting the next star employee can be complicated to say the least. There are hundreds of resumes and CVs landing on your desk on a daily basis, each pitching themselves as the "best candidate." How do you know which one is the best match and which one is going to just stick around for a few months and waste your provided training? Here are six things you should look for when facing your next interviewee.
Passion
A passionate individual will almost always outlast a trained and experienced one who does not have any passion for the job. Someone who exhibits passion will express it through body language and the words he/she says during the interview. If they love what they do, they are much more likely to thrive.
Sociability
New employees who do not get along well with their team will cause unnecessary tension in the workplace and lead to drops in productivity level and turnover rate. Signs that a potential hire can integrate well with an existing team include being emphatic, respectful, and not easily offended.
Thrive Under Pressure
Great employees thrive under pressure. When unknown variables and unforeseen situations emerge, you'd want your new hire to deal with such stressful environment with composure and logical reasoning instead of panic and frustration. Look for their experience and education. For example, someone who has gone through MBA programs will have taken a variety of classes that gives them leadership experience necessary to perform under stressful situations.
Creativity
Being able to solve problems from a unique perspective and think outside the box can be an invaluable asset to tap into in the future. You don't just want everyone to think of the same solutions and agree to everything the higher ups say. Creativity breeds innovation and innovation ultimately leads to success.
Professionalism
Arriving on time is to be expected with every employee, more so for new hires. You don't want to see them slacking off in their first few weeks. If they get late on the interview without a good enough reason, this could foreshadow an unprofessional employee.
Initiative
Successful companies aren't just made up of mindless minions or programmed robots. They are made up of people who have the drive and the initiative to actually add value to the company and accelerate its growth. Some of the ways a potential hire can show initiative is by studying your company's strategies, providing ideas and suggestions, and looking to take on projects that are above their pay grade.
Hiring the right people takes a considerable amount of time and consideration. Nonetheless, since your workforce is the bloodline of the business, it makes strategic sense to pour your time and effort into the elaborate selection and interview process.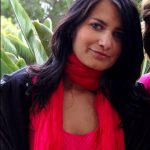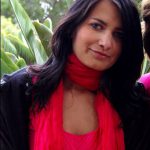 Author: Anita Ginsburg is a freelance writer from Denver, CO. She enjoys writing about business for institutions like Villanova University, which offers online MBA degree programs.