When you need to hire a remote worker, it can be tough to determine which criteria will help you choose the right candidate. The same principles used to hire in-person workers simply don't apply to remote workers. There are certain soft skills that remote workers need to be successful and support a company's productivity.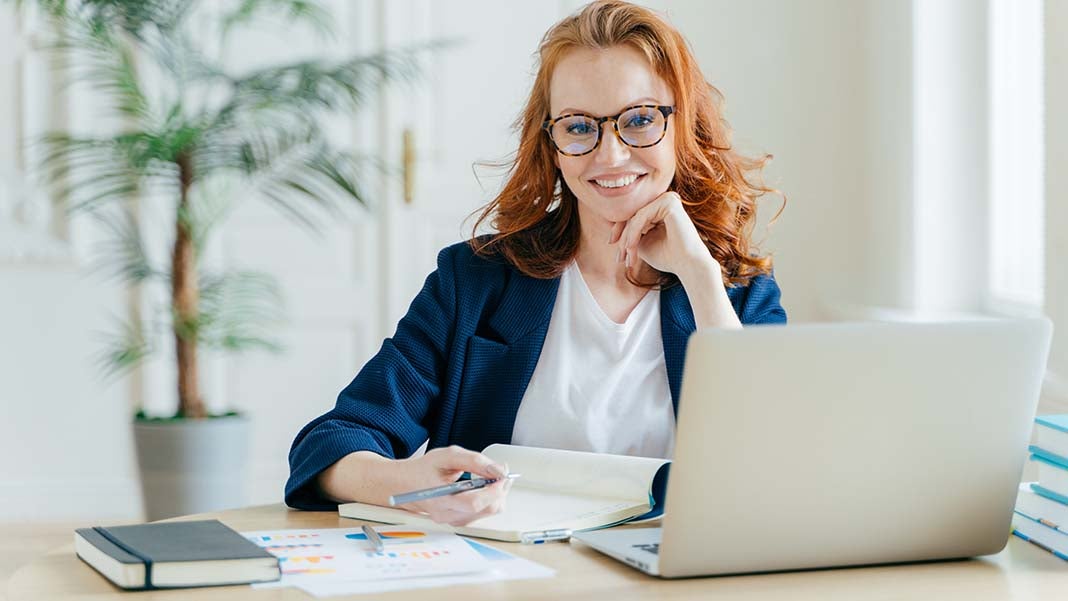 In many cases, all phases of the recruitment process, from the interview to the onboarding paperwork must be conducted remotely, so it's crucial to make sure that your new employee has the tools and technology they need to achieve long-term success as an employee.
Here are five traits that recruiters and hiring managers should look for when searching for remote workers:
1. Self-Motivation
When employees are centrally located, it's easier to help motivate them to get their work done in a timely manner. There may be fewer outside distractions in a traditional office setting, and a manager has some measure of control over the office. 
With remote workers, it's crucial to look for people who have a high degree of independence and are self-starters. Working remotely may be challenging for workers who are easily distracted or don't find the day-to-day tasks required by the position especially engaging. 
Self-motivated workers are typically more receptive to feedback and don't require a lot of one-on-one attention, even in the early stages of employment. 
2. Previous Experience With a Remote Position
Workers who are accustomed to a traditional office environment may not fully understand some of the challenges that come with remote work. It may seem like anyone could work from home, but remote work isn't a good fit for every personality type. 
Previous remote work on a resume is a plus. Potential candidates who've been working remotely for a few years have a good grasp of the typical expectations. They've overcome common challenges, and if they are looking for remote work, they prefer this type of arrangement over in-person work. 
It can be tough to separate your work life from your home life when you are new to remote work. While many people were thrown into a work-from-home lifestyle two years ago, not everyone thrives under the conditions associated with remote work. 
Hiring managers and recruiters searching for remote workers should list remote experience as a requirement for the job to help narrow down the pool of applicants. 
3. Enthusiasm for the Job
It's crucial to search for potential employees who are excited about the prospect of working remotely, understand the company's mission, and have ideas about how they can contribute to the success of the operation. 
Ideally, enthusiasm comes through loud and clear throughout the interviewing process. High-energy and proactive individuals typically have a higher chance of succeeding in a remote position. 
Even if a potential hire is perfect for the job on paper, if they don't seem enthusiastic about the idea of working for this particular company in this specific role, it may be best to move on. 
A lack of enthusiasm can show up as poor productivity down the road. 
4. Excellent Communication Skills
For remote workers, effective communication is crucial. There's no casual chit-chat in the breakroom and they don't have the chance to absorb information from things they observe or overhear in the workplace. In many ways working remotely is a disadvantage that must be rectified with an increased amount of high-quality communication. 
Superior communication skills are non-negotiable when it comes to remote workers. Regular status reports, staying in touch, sharing concerns, being curious, and being willing to search out the answer to a question are all crucial for remote workers. 
Working through challenges can be difficult if there's a member of the team who is working remotely and is typically nonresponsive. Poor oral communication skills can lead to misunderstandings and snowball into poor team performance. 
5. Attention to Detail
Small mistakes can quickly become larger problems when members of a team are working remotely. 
It can be tough to evaluate an applicant's attention to detail, so it's important to pay attention to whether they answer any questions presented in the job posting directly, include requested enclosures, and reply quickly when you reach out to get to know them better. 
If an applicant has all of the required education and work experience but doesn't attach their resume in the requested format, it's a clue that they may not be able to follow written directions well, which could mean that they won't provide timely updates on projects later on. 
How to Use Interview Questions to Evaluate Remote Workers
After finding a candidate that you think may be a good fit for a remote position, you'll set up a video interview to meet virtually. 
This interview will help you understand if the candidate can successfully handle the technology required to communicate electronically. 
Consider asking potential remote workers the following questions during the initial interview: 
What is your job history of working remotely?

How do you feel about long periods of time when you may not interact face-to-face with coworkers? 

How do you stay focused when working remotely?

What do you find most challenging about remote work? 

What is your ideal work schedule?

Which platforms have you used to communicate and network with colleagues?

What attribute do you feel makes you a productive remote worker?

How do you handle work-life balance when working from home? 

How could our company potentially set you up for success as a remote worker? 

How do you minimize potential miscommunication with email and instant messaging when working remotely?

How have you built relationships with coworkers when working remotely?
When hiring for a remote position, it can be challenging to find the perfect candidate. Individuals with certain traits and experience may have a better chance of fulfilling the role successfully. And hiring the right remote workers can help you build a successful and happy team that can make a meaningful contribution to your company.