Business success greatly depends on a well-trained work force. Despite the importance of training, small businesses often regard it as unproductive time, choosing to focus on activities that directly produce revenue instead. Although giving sales a higher priority than training might make sense for firms who feel desperate for money, it lays the groundwork for long-term organizational underperformance, because employees cannot efficiently act in support of business objectives.
Employees who operate without enough training to understand their job and execute their responsibilities properly become frustrated by their inability to produce value for their company. When people do not feel productive, they often lose their motivation and become disengaged. Ultimately, the lack of training leads to high turnover rates as employees seek more fulfilling positions. Understanding the importance of training should motivate small business owners to find ways to train their employees, despite budget restrictions. The following tips can help.
1. Defining Training Needs and Goals
Part of business planning includes a workflow analysis that helps identify the job positions required to operate. After analyzing work, owners and managers should create job descriptions that specify the tasks, duties and responsibilities for every staff member. This information helps identify the people whom the company will hire, and the necessary training they need to successfully perform their tasks. As part of defining work within their operation, businesses should also implement an annual performance review system to make sure every worker has adequate soft and hard skills to do their job. The company should adjust the employee training program to address weaknesses discovered during the review process.
2. Turning to Industry Associations, Conferences, and Seminars
Small businesses can benefit from memberships in industry and trade associations which often provide affordable training opportunities online, and at seminars and conferences. This type of training can provide general trade information as well as training for job-specific skills with either little or no additional payments required.
Small business owners and experienced employees can also conduct in-house training sessions and seminars to provide coworkers with training in a familiar environment at a low cost.
3. Making the Best of Peer-to-Peer In-House Training or Mentoring
In-house training options often appeal to small business owners because it enables them to control their costs more easily. Peer-to-peer training involves pairing employees together, so they can share their knowledge and experiences. This mentoring helps new and existing employees bond and share experiences in ways that ensure the continuity of the business processes and a consistent quality of service.
Business owners can begin crafting an in-house training program by identifying employees with unique skillsets that others should learn. Companies can optionally secure special compensation to provide incentives for those who conduct the training.
As the company matures, the staff might develop a need for product and business knowledge that is only available in an external setting. When this happens, team leaders or managers can attend training programs, and then train the rest of the staff once they've acquired the necessary skills themselves.
4. Embracing Technology-Based Training
Most training programs nowadays rely on some form of technology because it makes the training process easily accessible to employees anywhere and at any time. Flexibility and convenience of technology-based training are just some of its many benefits that appeal to a growing number of small businesses.
Online training provides valuable learning opportunities at affordable prices. Employees can enroll in free, blended, or premium Massive Open Online Courses and dedicated training sites that offer either custom designed or open enrolment programs.
Business owners can make use of various free open-source learning management systems and eLearning platforms, such as Moodle. The availability of learning apps such as Udemy enables companies to incorporate MOOCs into their training program and provide their employees with instant access and repeatable use of training materials.
Many employees can benefit from just-in-time learning models, i.e. short training or motivational videos with focus on a specific skill that needs to be acquired in a short time-frame or revised after a more substantive training session had been completed.
5. Boosting Learning through Gamification
By applying game mechanics and design to employee training, small business owners and managers can make training efficient and fun. By improving employee engagement through the same principles that motivate game players to excel, gamification improves strategic thinking and knowledge retention. Even though gamification is often perceived as expensive and overly complicated, there are certain low-cost but effective ways it can be implemented—simply by focusing on trainees' creativity, the power of productive failure, and competition.
Creating a training environment based on more open-ended activities can make great use of game principles. Such a setting can produce positive outcomes because the trainees are given some level of control over the learning process, ability to connect to their game mates and an opportunity to gain a sense of accomplishment. They should also be encouraged to try to solve a bit more challenging problems in order to make extra effort in coming up with more creative solutions. When engaged in a game, employees are intrinsically motivated to try harder and tackle new challenges. As employees compete to achieve badges, avatars, or rewards, they get to reach new levels and track their performance in real time and on leaderboards.
Conclusion
Training programs have an easily measured up-front cost of both time and money, which many small businesses find difficult to handle on a limited budget. Nevertheless, the costs of not training their staff can turn out to be much greater. Therefore, despite their limited resources, small business owners must find ways to provide consistent, measurable, relevant, and affordable training that will motivate their employees, and keep them efficient and constantly engaged in the business processes. Such training will certainly pay off as it lays a firm foundation for long-term business growth and success.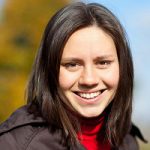 Author: Patricia Dimick is a Denver-based stay-at-home-mom and a striving blogger, trying to make it as a freelance writer. She's keen on keeping up with the latest trends in the business world and sharing her insights with like-minded people. You can reach her @Patricia_Dimick.