Take a quick look around, and it may seem like the future of work is changing faster than employers can keep up with. Worker life expectancies are increasing. Lifelong careers are being replaced by flex-time and freelancing. And some workers are being replaced altogether by rise of the machines.
In this article, learn five ideas to adapt to change in the workplace and attract today's top talent by offering tomorrow's most coveted workplace perks.
Offer more work flexibility.
Today's workforce is all about staying flexible. According to CNN Money, the average millennial worker today will have held at least four jobs before reaching age 32.
One of the main reasons young workers job hop is because of the lure of better workplace perks. And one of the hottest perks out there is the chance to work remotely. Workcations, telecommuting and working on the go are all completely viable options today thanks to a wealth of new mobile tools.
Remote work on becoming the hottest trend among startups is one way entrepreneurs recruit the best and brightest away from more established firms where pay and benefits may be stable but corporate culture is firmly stuck in the mud. Work today can be dynamic, fresh, exciting and certainly mobile, and talented young professionals are willing to jump ship as often as it takes to find a situation that reflects their unique requirements.
Hire Freelancers.
As of the past 12 months, an estimated 54 million adults transitioned from the mainstream workforce into a freelance work life.
What is being called the "gig economy" is now stabilizing into a gig lifestyle that shows no signs of going anywhere. This includes the approximately 15.5 million adults that are fully self-employed along with about 40 million more who work contract, temporary jobs, freelance gigs, or through specific agreements like contract IT jobs.
The benefits to workers of assembling their own unique income streams through one or several employment resources include the ability to set their own rates, work the hours they choose, ensure creative variety and expand future career options through collaboration, networking and co-working spaces.
Plus, there is no longer any need to feel dependent on a single employer for income. With a freelance work life, one lost income stream can quickly be recaptured somewhere else.
Flat, fluid companies offer zigzag advancement.
According to The Guardian, the "corporate ladder" is no more. It has been replaced by a corporate rope ladder that zigs to left one minute, to the right the next minute and then flat across to join multiple layers of talented workers in what is now being called an "intrapreneurship" model.
The intrapreneur is a worker empowered to act as if the company is their own, coming up with creative solutions to work day issues without having to run it by management first. Collaboration and co-creation is similarly free-flowing, with the opportunity to jump right over several stacks of senior colleagues and head right to the big boss with a new idea or opportunity.
Retirement is out thanks to modern medicine.
Over the past 25 years, the average life expectancy is estimated to have increased by six years. This alone is amazing enough, but consider this—five of those six years were added in the last 15 years alone.
This speaks louder than any words about the rapidity with which modern medical science is learning how to keep people alive for longer. This is great news, except when it comes to figuring out how to fit former retirees back into the workplace of the future.
With more viable years of life left than past retirement savings can comfortably pay for, retirement itself as a set goal is even now making a quick exit from the workforce today.
Rather, workers may retire from one company, spend a few years enjoying themselves and then choose to return to the workforce in a different capacity. Some opt to start their own consulting firms or small businesses while others work part-time for perks such as health insurance. Still others choose to work as freelancers or contract employees, taking jobs when and where they please.
Machines compete with workers for choice jobs.
While certain technological innovations such as the self-driving car have dominated the news, a vast undercurrent of all things AI (artificial intelligence) has been quietly positioning machines to compete head-to-head with human workers for choice positions.
As Harvard Business Review points out, to many employers today, an automated workforce looks like a lower cost and more reliable workforce. In the future workplace, it remains to be seen how the machines' human creators will respond to the competition they themselves have created.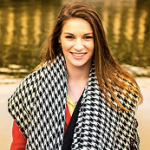 Author: Yazi Jepson is a content writer who has worked with brands and businesses from all over the world. With her background in business management, she has been writing in the area of human resource, organization behavior and self-improvement since 2009. Connect with Yazi @yada_dadada.