4 Small Business Secrets to Vetting Your Candidates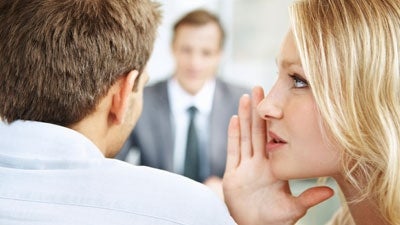 Properly vetting potential job candidates is critical to protecting your business. According to a 2003 survey by the Society of Human Resources Management
quoted on Hireright.com
, over half of all job applications contain inaccurate information. Below explains four affordable ways how small businesses can properly screen potential job candidates.
Utilize Employee Networks
One of the easiest, non-technical ways to screen candidates is by primarily hiring through existing employees. That is, encourage employees to refer friends and acquaintances, who are looking for work, to HR. This provides an opportunity to obtain an intimately accurate portrait of the candidate through the referring employee. HR experts recommend not to hire family members because this will create conflict of interest problems.
Social media sites, such as Facebook or Twitter, are excellent sources of personal information about job candidates. Of course, this information can't legally be used as an official source for whether or not to hire someone. Still, social media provides important clues about a candidate's maturity, personality and sense of professionalism. The
National Law Review
provides details of the legal liabilities of using social media when hiring candidates.
Google is the world's premier search engine and processes over 3.5 billion searches per day. That amounts to over 1 trillion searches per year. A Boolean search through Google is a free and easy way to research any topic. Boolean searches involve using specific terms or techniques to force the search engine to find certain terms. For example, if the users writes "Apples AND oranges," Google will specifically find web sites matching both of these terms.
Also, if the user simply adds quotation marks around the search query statement, Google will only provide results for this specific statement. This is very useful because an HR professional can simply Google the candidate's name within quotation marks and find random, interesting hits regarding the candidate.
Use an Employment Screening Company
Using a national background investigative service is a cost effective way to perform thorough candidate screenings. This is very beneficial for companies with constant hiring needs in certain industries. Keep in mind that the government mandates that certain jobs require background checks. For example, anyone working in the health care industry must successfully pass a background check to obtain their desired employment.
In conclusion, proper candidate vetting will save time, money and potential legal liabilities. Vetting can be done through employee referrals, using social media, specific Google searches and using an employment screening company.
Author: Anica Oaks is a professional content and copywriter who graduated from the University of San Francisco. Anica loves dogs, the ocean, and anything outdoor-related. She was raised in a big family, so she's used to putting things to a vote. Also, cartwheels are her specialty. You can connect with Anica here. If you need a company for employee screening, Anica suggests you research the services of PeopleFacts.