Don't Overlook This Secret Weapon for Connecting with Customers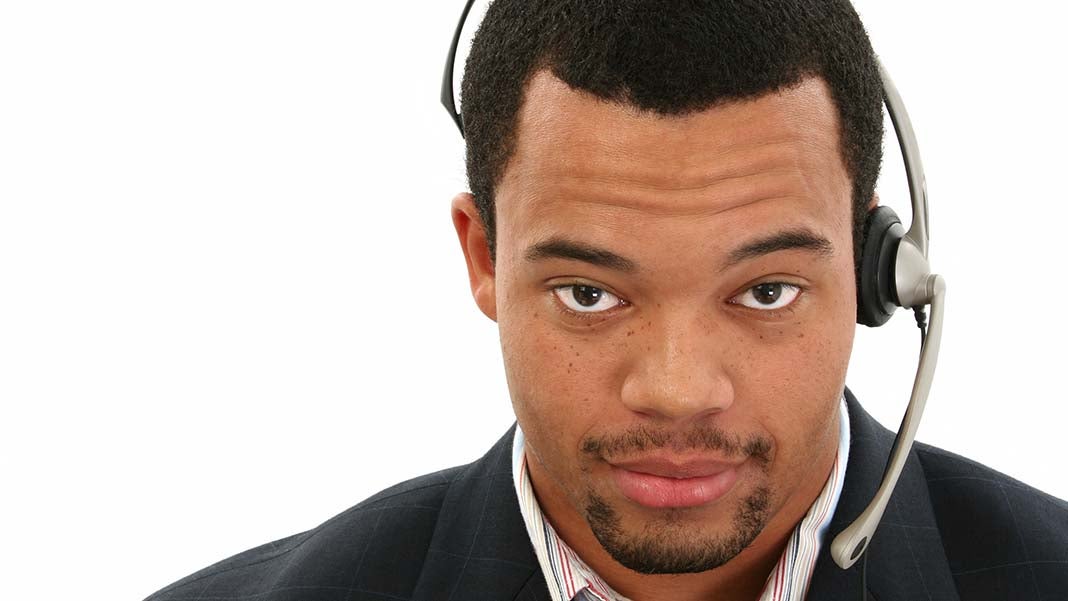 Running a business is a constant struggle to provide customers and clients with the best products and services possible—and to effectively market your services, you have to know who you're marketing to and how to connect with them.
The good news? The answer has been hiding right under your nose this whole time—right out there on the front lines, where every day they're collecting the very information that matters most.
Customer Service Representatives: The Unsung Heroes of Business Communication
Your customer service reps are the face of your company—but they can also be its eyes and ears. Through their communication with the public, CS reps are in a unique position to understand just what your customers need. Are you taking advantage of the great wealth of information that is your customer care team?
1. They have first-hand knowledge of exactly what your customers want to know.
If you've been struggling to find great ideas for blog posts and other website content, look no further: a quick chat with your company's customer service reps will reveal common questions customers have about what to do next or how to prepare. If they're really on the ball, your CS team may even have developed pre-written answers to these common questions they can refer to, which is a great foundation for a blog post or series of posts—but at the very least, they should be able to uncover some great content by digging through or recalling past client correspondence.
The information you'll uncover stretches well beyond blog post potential. You may discover new how-to articles for your website, fresh questions and answers for your FAQ page, even important material for a product's support documentation, all just waiting for organization and a final edit.
2. They know if something isn't working or doesn't make sense.
In addition to giving you great ideas for content (and, in some cases, the content itself), customer service reps can tell you what is and isn't working about your current business processes just by the feedback they hear from those who have encountered it.
Have CS reps developed a shorthand for getting customers through some particularly tricky bit of activating or using their purchase? Is the order page difficult to navigate? Are the benefits clearly defined and easily enjoyed? Has your team heard customers complain about any particular features that aren't working? At the very least, there should be some established avenue for customer service to bring bugs and other potential problems to the attention of the people best suited to address it—but make sure they're on the lookout not just for things that need to be fixed, but things that could be made better.
3. They know what customers want to add to their purchases.
Beyond simply troubleshooting, there should be an avenue for pure brainstorming, where workers on the front lines can share their experiences with customers and offer ideas for new products and offerings.
Perhaps your business incorporation company's customer service reps have been fielding a lot of questions about EIN numbers; you might look into offering those filings and other registrations alongside your regular business formation services. Perhaps your graphic design website has been receiving requests for full website creation, and you know a developer you might be able to team up with.
Related Article: How to Instill Great Customer Service Habits in Your Staff
Whatever your business, there are other related products and services you may be able to offer as well. If you're looking to expand, you could start throwing different ideas at the wall to see what sticks—or you could ask your customer service reps what real-life customers actually want, then figure out an excellent way to deliver it to them.
4. They have great info for case studies or testimonials.
Nothing gains the trust of potential customers and clients more effectively than social proof. If your Testimonials page needs an upgrade (or, ahem, needs to be created), ask your CS department to hunt down a few recently satisfied customers and ask each of them if they wouldn't mind providing a brief testimonial. They may even have already pretty much given one by way of thanking their CS representative specifically in an email; these are great because you can often take the stress off customers by repurposing their praise into something testimonial-shaped, then running it by them for acceptance or modification.
In any case, while it's always smart to make it easy for any customer to send you a testimonial, asking a few happy past customers first will give you a good jump start. If a customer was satisfied enough with your service to tell their company contact about it, they're probably happy to go public with their praise!
Customer service representatives provide so much more than great service.
Are you interviewing yours on a regular basis, or at least encouraging them to come forward when they have ideas they feel would benefit the company? Don't fail to tap this incredible resource of customer knowledge and experience—and reward the great ones appropriately so they stick around to benefit your company for a long time to come!
Author: Sarah Kolb-Williams is an editor and small business owner from the Twin Cities. She helps businesses and creative professionals connect with customers through powerful stories and fresh content. Find Sarah at kolbwilliams.com/business or on Twitter at @skolbwilliams.
Published: October 8, 2015