The customer is king. Or you could say, the customer is always right. This ideology, pioneered by notable retailers Harry Selfridge, John Wanamaker, and Marshall Field continues to ring true to this day.
The goal of any business is to make a profit. But without customers, doing this is impossible. Therefore, the purpose of a business is to provide value to customers in exchange for profit.
The best way to run a successful business is to find the solution to a problem that plagues many people and to build a business model around it. This way, your company sees no shortage of customers and consequently no lack of profits.
For your business to thrive, it must be customer-focused. Customers are likely to spend 140% more money if they have a good experience with you, so meeting customer expectations is critical.
Efficient customer service ensures that buyers have a seamless customer experience. But what do customers expect from customer service to label it excellent, good, or horrible? What do businesses have to do to meet these expectations?
That's what you'll find out in this article.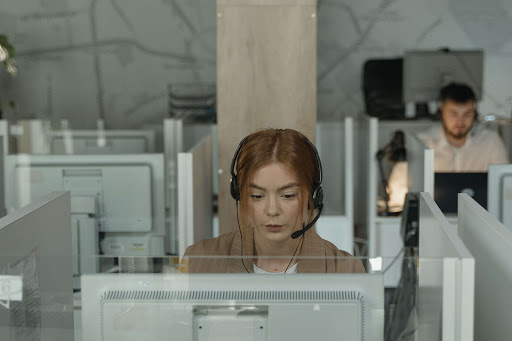 Source: Pexels
Customer Service Expectations and How to Meet Them
Here, we will provide a roadmap of what your prospective clients want from customer service and how you can deliver it to them.
1. Customization
Customized or personalized services make the customer feel special. Like the sentiment we expressed in the first line of this blog, you want them to feel like kings. Customization can help you achieve this.
Customization should happen throughout the sales process and even after. Customers desire to see their names in your email marketing. They want to see messaging focused on them and what they need.  When they make a purchase, they expect to see an email with receipts, invoices, and so on.
Using these examples, it may seem like eCommerce websites are the only ones that can get this right, but friendly sales agents at brick-and-mortar shops can manage this too.
2. Efficient customer service
Customers want to know you care about them. The point of starting a business is to make a profit, but they shouldn't feel like they are only a stepping stone for you to meet your profit margins.
Treat them with the utmost respect even when you are dealing with an especially angry caller. Target their pain points in your messaging. Send them helpful information or a sale on items they would like a few days or weeks after completing a purchase.
Be compassionate when they need help with issues. Let them know their relationship with you doesn't end once they click checkout. You can even go as far as training your customer service agents to embody these ideals.
3. Complaints resolved quickly
Customers do not like running into problems while they are trying to buy from you. So, if they meet a problem or are confused about something, you should be available to respond to their complaints as soon as possible.
The longer an issue goes unattended to, the more likely you are to receive a negative review on social media or other online platforms.
According to Statista, up to 18% of customers expect a response from a business's social media in one hour. Kick that timeframe up to two hours, and the percentage of customers that want replies goes up three notches. The faster you attend to customer's issues, the better.
Source: Pexels
4. Simplified shopping experience
The shopping process needs to be easy. Anything too complex will send your customers out the door and into the arms of your competitors.
Give them a tour of your website. Show them how to use the services. Add a "get support" button. Save their bank cards. Ask for feedback. If it will make their lives easier in relation to the shopping experience, do it.
5. Accurate knowledge
Sometimes, customers need extra information to decide on their final purchase. Hence, it's essential for whoever represents the company to have relevant knowledge that answers customer's questions.
Most importantly, they have to be able to express answers to customer questions eloquently. This builds confidence in your business.
If your customer service agents can't satisfy a customer's query, you may lose that customer. Whether through online communication channels or phone calls, make sure your customer service agents know everything there is to know. This is easier if you're also in the loop.
A platform like 8×8 will combine several communication channels, such as video meetings and team messaging, in one place. You may want to consider this for better communication with your employees.
Conversely, you can consider using a free video chat app for on-the-go communication. This way, you'll always be available to provide information at a moment's notice.
6. Availability on several channels
Customers like to reach out to businesses on platforms they are familiar with. For some people, this may be Instagram, Twitter, or even SMS messaging.
Your business should have a presence on different platforms to cater to your customers' varied needs. This way, it's easier for your customers to reach you and achieve their shopping goals.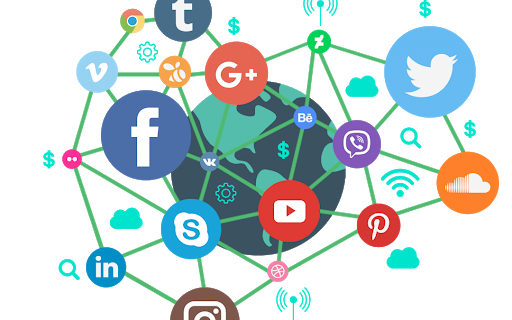 Source: Pexels
7. Easy-to-use platforms
Nobody wants to buy something through a complicated platform. The more complex your shopping communication platform is, the more likely your customer will abandon it and choose your competitor.
Customers should not feel stressed when using your eCommerce platform. As such, one of the basics for a small business is to find where possible customer pain points are.
Then, when you know the problems your customers are likely to encounter, you can design effective solutions. That's the way to satisfy a customer!
8. Products and services that do what they're meant to
Every customer's goal is to buy a product or service that solves a problem for them or makes their lives easier. If you can't do this for them, you have failed as a business. This sounds ominous, right?
However, with the right approach to customer service, it's possible to salvage the situation. For one, keep your lines of communication open.
It is very important to keep to your word in these situations. Stick to your warranty or money-back policy. The product may not have helped the customer, but at least they will have faith in the integrity of your business.
Satisfying Customer Expectations Just Got Easier
Meeting customer expectations requires you to know your target audience. It also requires collaboration between marketing and customer service teams. This means knowing them beyond the typical demographics of age, gender, and location.
You should also understand the factors that have a role to play in their buying decisions. If you can do this, you will be much closer to meeting your customers' expectations.
Of course, the hacks we have described above will also help you. Start implementing them and watch your customer relationships morph into long-term, mutually beneficial partnerships.