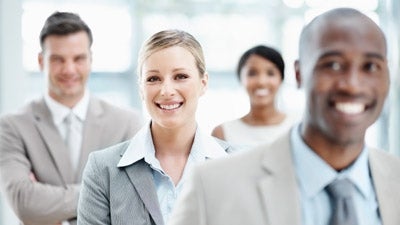 If you want to grow your business, you must grow your people.
In the small and mid-sized companies that I work with, there is—not always, but more times than not—a sizable gap between the CEO and his or her direct reports.
It's not a skill gap. It's a leadership gap.
Lieutenants who are smart enough and skilled enough often lack vision, confidence, interpersonal dexterity, and judgment.
How can you quantify these attributes? How can you develop them?
To find out, I interviewed senior leaders at such widely admired companies as Marriott, The Container Store, Ernst & Young, Sony, Herman Miller, Nucor and Southwest Airlines as well as with CEOs of successful small and mid-size companies.
What I learned indicates that high-performing organizations place a premium on developing leaders beyond technical skills.
Your Leadership Laboratory
To close the gap that may exist between technical competence and leadership competence, consider the role you play and the steps your organization can take to create a laboratory that will accelerate the development of your next generation of leaders.
Establish a leadership culture. When David Alexander became an Area Managing Partner for Ernst & Young, he discovered leadership skills that partners simply were not prepared to handle. How do you go from being a client-serving technical partner to the leader of an office or practice? "Back in those days," says Alexander, "the firm would say, 'You're going to be the managing partner. Good luck.'" Over time, Alexander established a culture where leadership was expected at all levels, not just a few. "I would tell our people, 'The firm needs you to be a leader from day one.' And they'd say, 'We can't be a leader, we're not in charge.' And I would say 'Not everyone can be the leader, but everyone can be a leader.' Your influence affects others to the degree that you place their interests first."
Set clear expectations. Southwest Airlines expects employees to "own" their career and take the initiative to seek out opportunities for growth and development. Employees ask, If I want to grow, what's my responsibility around that? What mentor can I seek out to help me develop? What plan can I develop with my leader to show how I might be able to get there? At high-performing organizations, it's the leader's responsibility to provide an environment for learning, and it's the employee's responsibility to seek out opportunities for learning and growth. "My response to a leader—regardless of company size—who says a career path is just not feasible," says Southwest's Elizabeth Bryant, "is 'Plan on having a robust recruiting arm, because you're going to lose those employees.'"
Focus on soft skills, too. Kip Tindell founded The Container Store with two friends and $35,000. Today it's a $700 million category leader that provides training at every level for its 6,000 employees. "Intuition," says Tindell, "does not come to an unprepared mind. You must train to make it happen. Intuition is the sum total of one's life's experience. Yet we're taught that intuition has no place in business—just logic. Why would you leave intuition at home when you come to work? The key to high-performing, problem-solving employees is preparing them to use their intuition, not training them to act."
Provide honest feedback. Republic National Distributing Company is the second largest premium wine and spirits distributor in the U.S. This company has a thirst for talent, and it employs a talent review process to identify rising stars. Nearly 90 percent of associates identified as top talent move their career forward two or more positions within five years. Republic National Distributing Company's career development process also means leaders had to learn how to have difficult conversations about an employee's ability to learn and perform. "This process," says Hendrickson, "has given us a venue to sit down with an employee and say, 'Here is what you're doing well, and here's what you need to do to improve.' At first, our managers were scared to have that conversation. It's human nature not to want to have that conversation. But you need to have those conversations so people have a clear understanding of their path with us."
To develop your learning laboratory, ask:
What are we doing to encourage the best ideas from the most people? Do our people feel challenged? Are they having fun? Are they growing? Are they fulfilled?
How do we determine the qualifications for the talent we'll need in the future? What's the basis of being a great colleague in our organization?
How do we produce leaders? What's our process for battle-testing leaders before they go into battle?
Because talent is a key predictor of future performance, re-examine the time, money, and energy you are investing in your single greatest asset: your people.

Author: Greg Bustin is a business and leadership consultant, an international speaker and a Master Chair for Vistage International, the world's largest CEO membership organization. He writes a monthly bulletin sent to more than 5,000 executives globally and his perspective on leadership has appeared in the Wall Street Journal, Barron's, the Dallas Morning News and other major publications. He is the author of four books, and his newest book—Accountability: The Key to Driving a High-Performance Culture (McGraw-Hill)—is now available. Contact Greg at greg.bustin@bustin.com or visit www.bustin.com.