As a manager, lack of engagement is one of the greatest telltale signs there's a dissatisfied employee in your midst. Your management style may be a contributing factor or the triggers may be for reasons far more complex or widespread. How can you tell when employees are disgruntled?
Engagement is key
Ideally, successful managers carry a level of emotional intelligence that's likely to detect such sentiment but if we're being explicit, what are some of the signs to look for? One of the red flags is an employee who drags their feet. You may notice a staff member who repeatedly demonstrates tardiness when it comes to punctuality. This includes every aspect from the time they arrive at work to the length of time they take for their lunch break or continuously submit late work. An engaged employee is motivated to arrive on time and wants to do their best work possible, so anyone who isn't, ought to be considered as a potential red flag.
Disengaged staff often fail to contribute to their team in ways they may have previously. This includes not speaking up in meetings and holding back from contributing new ideas and helping to progress their team in the variety of ways they ordinarily would. Staff who suddenly appear to adopt an insular focus may also be disgruntled, as they fail to commit to broader goals within the team or broader pursuits within the workplace.
Acknowledge behavior
In order to conquer this disengagement and address disgruntlement among your staff, you must acknowledge their behavior. When addressing it with them, the employee may be pleasantly surprised you've noticed changes in their level of commitment and this attention in itself may be enough to trigger improvement. However, it can take time and you may need to implement a longer term strategy to resolve the issues.
Empower staff by encouraging positive change within your team. When staff feel their opinions are respected and appreciated, they'll start to contribute new ideas on a more consistent basis. Staff who feel valued are generally more engaged and will work harder to achieve their own goals and the vision of those of their manager.
Focus on facts
As a manager, there will always be occasions where yourself and one of your staff don't see eye to eye. If you mutually agree to part ways, be mindful to execute the departure with grace and integrity. By maintaining privacy and sensitivity throughout the notice period, you'll demonstrate a professional attitude and create a positive work environment for the rest of your staff. Being conscious of removing emotions and focusing only on the facts will go far to ensuring you create the best possible environment for your broader team. Hopefully you'll now be in a better position to identify the signs of disgruntled employees, and can take proactive measures to resolve things before they progress beyond repair.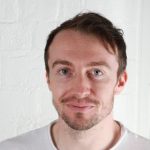 Author: Joe Flanagan has experience in running a variety of entrepreneurial endeavors with plenty of hiring along the way. He currently helps candidates at the Velvet Jobs resume builder and provides career advice to a wide range of job searchers. In his spare time you can find him studying Chinese Mandarin and playing 5-a-side soccer.