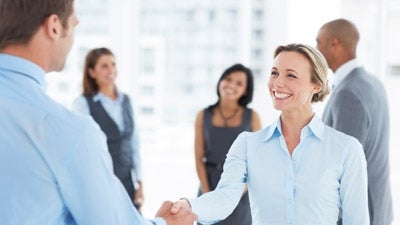 If you're a regular reader of this blog, you know I'm fascinated by the art and science of people skills. I even have a
new book
coming out that focuses on this topic. Of course, classics from
Dale Carnegie
and
Les Giblin
established a bar that is hard to beat.
The best I've ever seen in this regard, however, is my
Dad
. Again, no surprise to anyone who knows me.
And, while he never told me this directly, what I learned simply from watching him in his interactions with clients, family members, friends, waitpersons, anyone and everyone he met, is that:
People can tell. They know—maybe consciously, perhaps unconsciously—if you are
truly interested in them
or just fakin' it in order to manipulate or "get something" from them.
When you are genuinely interested in them and in making them feel good about themselves, they are much more likely to respond to you in a positive way. I've seen that in my Dad since I've known him (and, that's a pretty long time now).
Of course, there's lots more to being a master of people skills. But, if you want a really, really good start, simply be genuinely and authentically interested in them!
Genuine interest in the other person…it might just be the single greatest "people skill" there is.
This article was originally published by Bob Burg
Published: November 1, 2013
2545 Views