Recently, I read the 2020 Edelman Trust Barometer Special Report: Brand Trust produced by Edelman, a leading global communications and advisory firm specializing in brand promotion and protection.  The report found that only 57 percent of American consumers "trust most of the brands they buy or use."  Even worse, just 46 percent of global consumers find businesses trustworthy.
Regardless of where one resides, Edelman asserts that trust matters even more than it has in the past for a plethora of reasons, primarily driven by the COVID-19 pandemic, such as:
Greater reliance on brands, outsourcing, delivery services, and e-commerce transactions to keep consumers and their community safe from the virus.
An ever-increasing amount of personal information being collected by brands in their databases due to more frequent online shopping.
Mounting financial struggles due to an onslaught of layoffs resulting in consumers feeling overly stressed to not waste money on a bad or potential "budget-busting" purchase.
A higher scrutiny of brands and renewed emphasis for companies to serve and reward their communities rather than just their shareholders..consumers now have a higher passion to associate and align themselves with brands that genuinely embrace social justice causes and take a more active role in finding and funding solutions for societal issues.
Evidently, companies that do manage to build trusted relationships with their clientele will experience a significant competitive advantage.
Acting in the best interests of customers and creating and consistently operating in a trustworthy environment results in clients becoming less sensitive to price and less inclined to consider alternative offers and solutions from competitors. Having more trusting and engaged customers adds value to the firm in the areas of client acquisition, retention, and growth.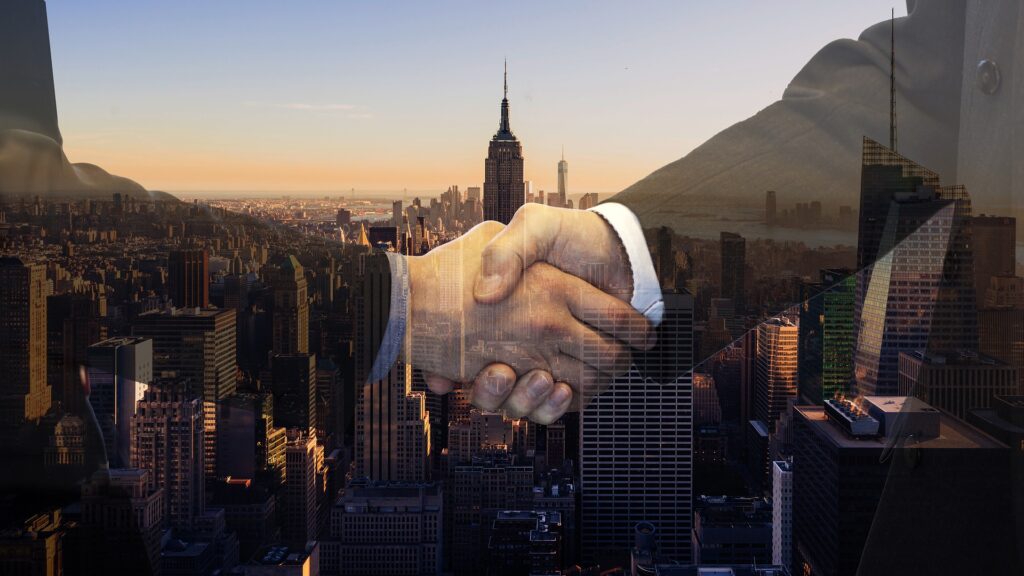 Photo by geralt via Pixabay
Why rebuilding trust is so important for small businesses
In the case of small businesses, leaders across a multitude of industries that are successfully crafting and executing trust-based strategic initiatives are receiving more referrals and recommendations, truly earning customer loyalty, and ultimately increasing revenues.
On the other hand, lagging small businesses are the ones that may or may not offer high-quality products and services, but, with certainty, fail to proactively communicate and build lasting relationships with their customers. They may state their commitment to act in the best needs of their customers (and society), yet they only sporadically demonstrate their good intentions.
Overall, these underperforming, cash-constrained companies are really just paying lip service to this concept. Since these business owners, executive teams, and/or their employees rarely exceed their brand promise, the customer experience suffers, customer complaints increase, customer satisfaction declines, and customer defections surge!
How small businesses can accelerate the restoration of trust with clients
Building a loyal customer base and earning the trust of customers takes time and certainly does not happen overnight. It is not easy, even if one has the support of ownership and executive management. Often, client-facing sales and service employees fail to effectively execute the trust-based activities merely because they don't have the right technology tools at their disposal.  Usually, for instance, they don't have access to a centralized customer relationship management (CRM) platform.
By integrating with other legacy systems, CRM provides a 360-degree comprehensive view of the product, transaction, and interaction history of all existing, prospective, and former clients. As a result of tracking and analyzing all of this real-time information, small businesses can quickly devise more appropriate up-sell and cross-sell offers that are more attractive and useful to customers and referral sources.
Additionally, the more accessible, accurate, and actionable insights in CRM make it easier for staff to provide enhanced service levels. Thus, client types of varying levels of tenure, profitability, and at-risk rating will all recognize and appreciate that the company is more in tune with their unique needs and committed to improving their community (and society).
As customers notice that the small business is living up to its promise of going beyond the expected, they will find the company more trustworthy, have more respect for the brand, and therefore extend and expand their relationship over time.
Lastly, securing a lifetime of trust and loyalty from your customers is no easy task. That's for sure. In fact, it's nearly impossible for those stubborn and stuck small businesses that refuse to move on from their antiquated, clunky, and nearly unusable CRM systems.
The small businesses that place CRM at the foundation and cornerstone of all strategic initiatives will be more successful at improving and restoring trust with their client base and rise to the top of their fields… Meanwhile, their inferior competitors will continue to be paralyzed and lag behind.