Gifts versus Cash: Which is More Effective as a Corporate Giveaway?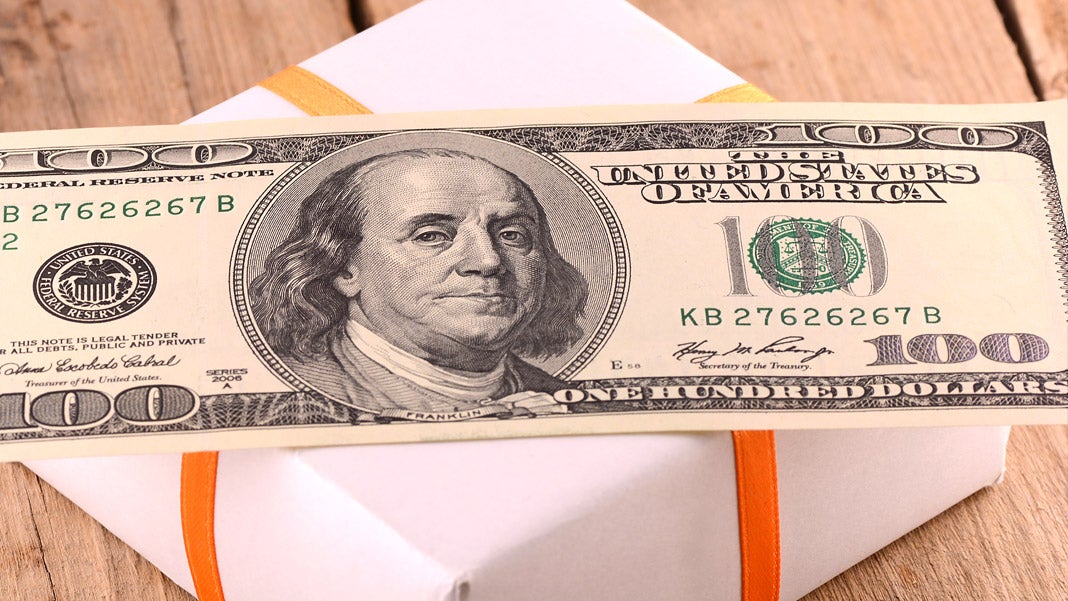 Certain corporate gifts have a greater effect than cash. A recent study demonstrated that that travel and merchandise incentives are more attractive to employees and investors than financial incentives. In the merchandise category we have gift cards, which proved to be the most popular kind of award item. Those who participated in the study declared that they could become more excited at the thought of getting a free holiday or a gift card rather than cash.
Non-financial incentives are remembered for extended periods of time compared to cash awards. Gift cards for example, offer the versatility and flexibility of money without the disadvantages.
Corporate gifts are memorable
Believe it or not, gift purchases are a lot more memorable than cash. They create a reminder of achievement which has a greater impact. Each time the recipient will look at the gift he will associate it with the person (company) that offered the gift. An employee who gets a $500 check will probably deposit the money in the bank. He will probably use the money to pay monthly expenses and eventually will forget the reason he got that extra cash. However, an employee who receives a $500 gift card in a clothing or tech store will have a greater feeling of satisfaction the moment he will walk in. The items purchased will always remind him of the nice gesture his boss did.
Related Article: 10 Ways to Offer Your Sales Team Awesome Incentives
A cash award doesn't have any sentimental value. It's just money! A year later, nobody will ask the receiver, "What did you do with the $500 you got as compensation last year?" However, everyone will notice that fancy Michael Kors wristwatch you're wearing daily; and each time somebody will ask about it, you will remember that it was the result of a job well done.
Non-cash awards are more discreet
Mentioning non-cash awards is polite. Sadly, we can't say the same thing about cash. Generally speaking, people are more willing to mention the gifts they received from bosses over cash. Earning non-financial incentives is socially accepted. However, talking about money is not. Mentioning that you just got an extra $1,000 from your boss could make you seem shallow, while if you talk about a gift card can have the opposite effect.
The perception of a corporate gift
In a company, gift cards are not seen as compensation. Studies have proven that cash rewards won't persuade employees to work harder. That's because when an enterprise attempts to keep its workers motivated with extra cash, the reward is usually spend on necessities. Cash gifting is a long standing truism that doesn't create an impact.
Workers may feel motivated at first, but that drive will fade away almost instantly. Gift cards on the other hand, have the power to create an impact. First of all, it is a clear sign that the employer went the extra mile to come up with the idea. Second, actual items are involved which tend to last longer than cash that gets spent on intangible things.
Guilt-free spending
Receiving cash as compensation can make the receiver feel guilty. Also, he won't feel comfortable talking with peers about money. A lot of incentives that are non-cash are seen as luxuries that a participant cannot afford to buy for personal use. In the form of a gift card, the receiver can use it guilt-free. For example, a worker might be desperately wishing for a particular device, but would never consider purchasing one due to lack of cash. However, if he gets a gift card from a boss he won't feel guilty about buying it.
Did you know that extra cash doesn't improve performance in the workplace? As a company owner, you may have the tendency to believe that a $500 bonus is everything your employees need to feel more engaged. That's not always the case; the next day your people will come into the office with the exact same attitude. At first they will feel guilty, and they'll work harder just to show their gratitude. But their behavior won't last. A $500 vacation on the other hand will have a greater effect. Employees will come back refreshed and ready to work, and studies have proven that happy employees feel more engaged and eager to do their jobs.
Author: This is a guest post by John Smith, he has written several articles on business and related topics. He works for the site http://www.veritasgifts.co.uk/ where you can lots of options for corporate gift giving.