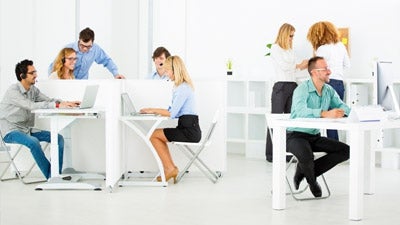 You scratch my back, I'll scratch yours, quid pro quo, tit-for-tat – these are just a few phrases that 'should' describe employee engagement. Life today is ridiculously hard, and it is draining the life out of our employees. It is unfair to ask workers to go out on a limb for the company without doing the same for them. In a customer care call center, we especially have to take care for our employees because theirs is a tough job. So, here are a couple of
employee engagement tips
to motivate workers to be more hardworking and caring.
1. Hire People Who "Fit In" The Office's Culture
Every office has its quirks, even those with
back office services
. There's the guy who dresses like Superman, the girl who dresses like Cleopatra, and the boss who's the dreary kill-joy. If you want people who are engaging and collaborative in the office, then hire someone who won't be shocked if Batman suddenly walks in. If you've hired mostly free thinkers and open-minded individuals, then don't hire a stiff. And it's not just about the way people dress or behave; most importantly it's about having the same values and believing in the company's vision.
During interviews, brief a prospective employee about the culture of the workplace. You can even go as far as what Heineken UK has done with interviews (ever seen that
video
?) – it's quirky and grand, but they've found the perfect guy for the job. It's very easy to be unhappy in the workplace if you feel that you just don't belong.
2. Before You Hire The Next Guy, Ask Why
Why do people leave their jobs? Answers can be infinite But, this information is indispensable. Why do people leave 'my' company? What are they dissatisfied with? Most companies are more focused on just getting the next person to fill the job than knowing how the company can foster loyalty in their employees. If the company does not heed the needs of their employers, they make themselves prone to "just-passing-by" employees. Thus, it is paramount to conduct formal exit interviews. This gives us the chance to improve on how we manage our employees – how to take care of them better. Remember, if a company is stingy to its employees, employees will be stingy to the company. Act on their feedback. Give to get.
It sounds bad, but the intention is not to have employees boxing over a raise. What companies can do is publicly display the performance of their employees. Trust me when I say that no one wants to be the black sheep. That's why this will encourage
underperforming employees
to rise from their complacency and propel themselves more. Of course, there's no competition without a prize. Give generous incentives to the employee who wins. Unless it's a very worth-it prize, employees won't work as hard to get it. Again – give to get.
4. What The Bosses Don't Do, Employees Won't Either
It's ridiculously wrong for bosses to ask their employees to be passionately engaged in their work if they aren't setting the example themselves. For this reason, the
company leaders
must have an innate burden to be the epitome of the values they want their employees to have. If employees see their bosses as ones sitting on a chair all day, then you can be sure that workers will follow that example. It is the leaders' job to inspire and motivate their employees, hence they have to be emotionally intelligent as well. In order to improve employee engagement, the company leaders must know the right motivational triggers of the employees. If you want change, be the change!
5. Create A Community, Not A Workplace
In a company of few, a workplace can easily become a true second home. There aren't that many faces to recognize and names to memorize. Co-workers can really be family. But in a company of thousands, it can be quite tricky. Nevertheless, it can be done. If Google can do it, so can you. By allotting spaces that encourage employee interaction, you are fostering a "community" culture. By planning outreaches, or even local community-participations you are helping workers form a bond. To have such a culture, it is very important for the bosses to demonstrate a humble nature. Otherwise, social hierarchy will create barriers.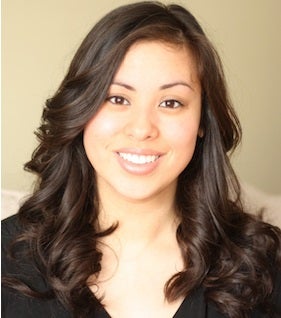 Author: Mishka Tolentino is a business student at University of Westminster. She is a freelance writer, web enthusiast and social advocate. She spends her free time listening to classical music and taking creative snapshots. Follow her on twitter @mishkatolentino.
Published: December 10, 2014