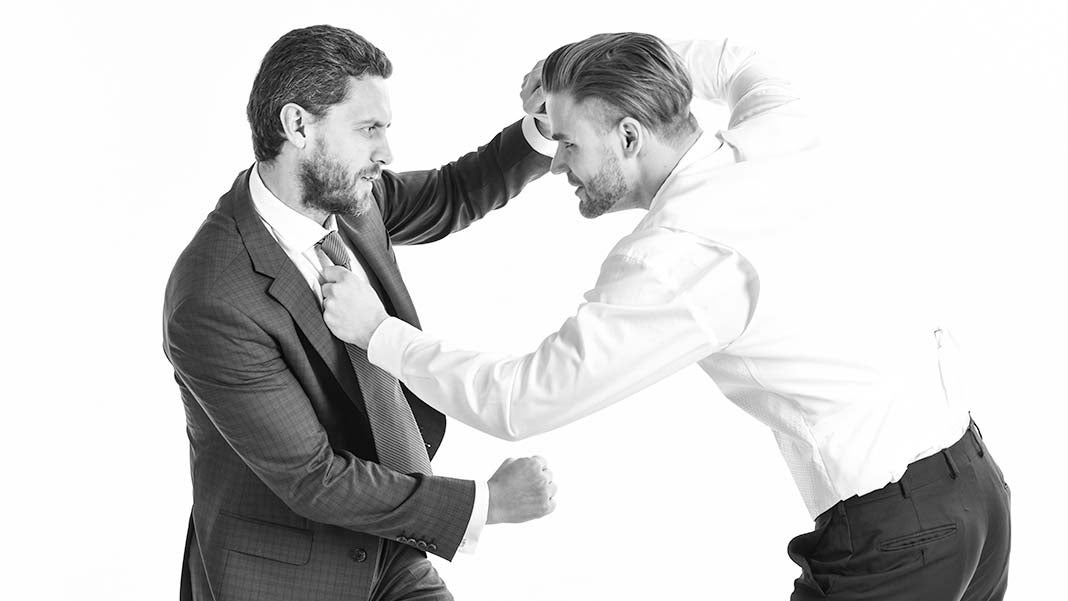 No matter how hard you work, you're going to experience conflict in your workplace. It's an inevitable part of being in charge. However, in a startup or small company, you need to be able to handle conflict quickly, lest your day to day operations get derailed. Here are 4 ways to handle conflict within your startup.
1. Make sure communication is clear
Communication is your first line of defense against conflict in your workplace. If you aren't actively focusing on the way you communicate with your team, and the way your team communicates with each other, you are going to have problems.
Most conflict is the result of a communication breakdown. If your processes are unclear or you don't have defined leadership roles within your team, problems will occur. Make sure everyone knows what is expected of them and why their roles are important within your larger team. Also, after any problems surrounding a workflow process, get feedback to figure out where you can improve.
2. Be prepared to come to a compromise
Despite your best efforts, sometimes you're just going to have miscommunications. The best way to tackle an issue with a member of your team is to be honest. Own up to your portion of the argument, use "I" statements, and do your best to keep a level head. The rest of your team will admire your approach, since 89% of employees report that honesty is the most important trait their bosses can have.
Sometimes, you're just going to have to compromise. This might mean switching up your schedule, mediating a conversation for arguing employees, or admitting you're wrong. Just keep the long game in mind, and focus on finding a resolution.
3. Focus on actions, not personalities
This can be one of the most difficult parts of managing conflict, but it's a crucial step. Even if you build your team to develop the best talent, you're still going to have to work with someone you dislike.
It can feel impossible to put aside irritation to get work done, but you absolutely have to. Entrepreneurs need to be self advocates, and a crucial part of preserving your energy is learning how to pick your battles.
If you're constantly butting heads with someone, you need to figure out why. Are they making a lot of mistakes? Are they grating to talk to? Do you have different work styles?
The first factor to cut down on is non-professional talk. Keep your interactions short and sweet, and focused on the work related project at hand.
Next, you should be honest with yourself. Very frequently, the reason we dislike others is because they display traits about ourselves we're not proud of.
If you work on being self-aware and notice this in your peers, give yourself some credit for that acknowledgement. Then, get to work on fixing this trait in yourself and making sure your interactions are keeping this in mind.
4. View conflict as an opportunity
This last tip to handle conflict is more of a mindset shift than anything. Life as an entrepreneur is definitely not easy, and you're going to face a lot of challenges in your small business journey. If you haven't adjusted your attitude to reflect these challenges, you're going to have a lot of difficulties in general running your business.
View conflict as an opportunity. It's a chance to get to know your coworkers better, to develop stronger empathy, to problem solve and to get out of your comfort zone. If you mentally approach disagreements with this point of view, you'll grow as a business owner and as a person.
Conflict is inevitable. You can't control it in your life, but you can control how you react to it. Reframe your perspective, focus on action, and improve communication, and you and your team will flourish.
Published: October 11, 2018