Running a small business can be a lonely affair. If you're working out of your home office, it can be difficult to make the distinction between work and personal time. Even if you have premises and a small team, you probably bear the weight of responsibility – creating a necessary divide between yourself and your crew to protect them from worry. In times of boom, the pure flow of business can be enough to energize you, but when times are hard and the work seems pointless, all of these factors can combine to create a negative impact upon your motivation.
This is when you have to remind yourself that you are your own boss. Nobody is going to help you work better if you don't do it yourself. Nobody's going to apply the discipline from outside. But also, nobody has a more intuitive boss – because you know your own feelings and circumstances, and have full license to create a motivation program that works for you.
It means, for a start, that you needn't rely on mental exercises to get yourself in the zone. You can make it physical. Going for a walk or even dropping to the floor for two dozen push-ups can reduce your fatigue by 65% and increase your energy levels by 20%. Heck, you can even get a massage if you like – you're the boss! It's not pure pampering: the reduction of stress hormones and stimulation of serotonin levels will aid your will power. You can use a foam roller yourself, if you're not ready to check in for a morning at the spa just yet.
But in addition to these physical techniques, you do need to ensure that your work pattern itself is designed to facilitate a healthy flow. That means not being a hero: leaping feet first into your daily workload is not a sustainable practice, motivation-wise. Instead, divide big tasks up into smaller, manageable chunks – and feel that sense of accomplishment several times a day instead of once or twice a week. It's much easier to get started on a job when you can already visualize its completion. That means starting small tasks that you will get finished quickly, but also keeping in mind the positive results of the project as a whole.
For more tips on how you can be a better boss to yourself, have a run through NetCredit's new infographic below. From the benefits of cake to how to act like Superman, it's packed with appealing solutions to get you started when the buck stops with you.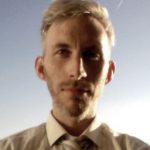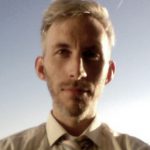 Author: G. John Cole is a digital nomad and freelance writer. Specialising in leadership, digital media and personal growth, his passions include world cinema and biscuits. A native Englishman, he is always on the move, but can most commonly be spotted in Norway, the UK and the Balkans. Follow him on LinkedIn.