How to Unlock the Power of Promoting Internal Talent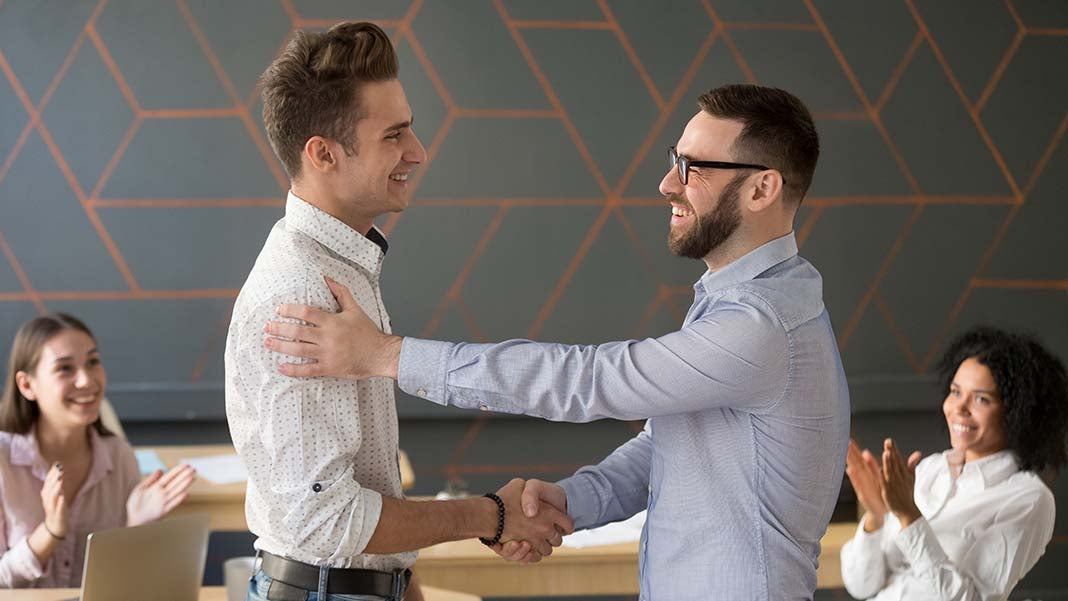 Developing effective internal promotion strategies is crucial for retaining top talent within your organisation and preventing valuable employees from seeking opportunities elsewhere.
This article aims to equip you with the necessary knowledge to identify employee potential, establish initiatives that foster professional growth and successfully navigate the internal promotions process.
By implementing these strategies, you can create a workplace culture that nurtures and rewards talent from within, fostering loyalty and dedication among your workforce.
The benefits of promoting internal talent
Harnessing the potential of internal talent brings numerous benefits to your company. Firstly, promoting from within means the candidate is already familiar with your business and has a genuine affinity for your company.
Internal promotions enable these candidates to seamlessly transition into their new roles, hitting the ground running from day one. Their existing knowledge of internal systems and familiarity with the company culture contributes to their long-term commitment and loyalty.
If your business has a reputation for nurturing internal talent then this will attract top-tier candidates, enhancing your company's reputation. By promoting from within, you will boost employee morale, minimise staff turnover, and retain high-performing individuals who consistently deliver exceptional results, granting your business a valuable competitive advantage.
How to proactively identify opportunities for employee growth
The key to identifying opportunities for employee growth in your company is by introducing tools and processes that both monitor employee progress and foster skills development.
A simple yet powerful approach it to conduct regular performance reviews. By consistently evaluating employee performance against key metrics, you can easily pinpoint those who consistently excel in their roles and demonstrate readiness for greater responsibilities.
Another invaluable tool for identifying employee growth opportunities is the implementation of personal development plans. When used in conjunction with performance reviews, these plans provide employees with a clear roadmap for career progression, centered around tangible goals.
Of course, a career step-up requires a certain mentality and skillset, and one of the best ways to assess who might be a good fit for promotion is by using psychometric testing.
Using standardised questions adapted from psychological principles, these tests create a profile of an employee's personality, and can be helpful in identifying who in your team demonstrates natural leadership ability.
Developing processes to manage internal promotions
Internal promotions can occur for various reasons. It could be due to a natural vacancy arising from a previous employee moving jobs or retiring. Alternatively, the growth of your organisation may mean new positions are created.
What's integral when you're approaching an internal promotion is that you follow all appropriate HR guidelines to ensure that the end-to-end process is fair and compliant.  To effectively manage internal promotions, it is crucial to develop robust HR processes that ensure a seamless transition and promote a fair and transparent selection process. Implementing well-defined guidelines and procedures helps streamline the promotion process, providing clarity and consistency for everyone involved.
One way to do this is by advertising the role, even if you have a potential candidate in mind for the position. This will help you to avoid any claims of bias or discrimination.  An effective approach to ensure fairness and mitigate claims of bias or discrimination is to advertise the role, even if you have a potential candidate already in mind for the position. This proactive step demonstrates your commitment to an unbiased selection process, offering equal opportunities to all potential applicants.
It is crucial to evaluate each applicant objectively, considering their qualifications against the job criteria without being swayed by personal emotions or preconceived notions. The focus should be on identifying the most suitable candidate who possesses the right skills and abilities to excel in the role.
To further improve the internal promotions process, there are several key actions to consider. Firstly, providing feedback to all internal applicants who were unsuccessful showcases your appreciation for their efforts and reinforces the value you place on them as employees. This feedback acknowledges their commitment and encourages continued growth and development.
Another important step is the establishment of a formal internal promotions policy, which should be made readily accessible to all employees through platforms like the company's intranet. This promotes transparency within the organisation and ensures that everyone understands the company's stance on internal promotions and the specific steps involved in the process.
Lastly, investing in internal promotions training for all hiring managers within your organisation can have a significant impact. If resources permit, consider reaching out to a HR company for help arranging training sessions to equip managers with the necessary skills and knowledge to effectively handle the promotions process. A HR company can provide valuable support in developing frameworks, implementing employee growth initiatives, and even conducting psychometric testing.
Author: Heidi Wadsworth is Head of Learning and Development at Reality HR. Heidi leads their team of trainers, ensuring that the training sessions they deliver are always insightful and impactful. As a qualified Insights Practitioner, she uses personality profiling to help individuals better understand themselves and those around them.