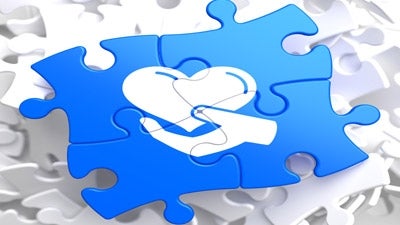 When a lot of people hear the word "philanthropy," they think about the 1%, America's multi-millionaires who have all the money they need and can afford to make large donations to their favorite charities. But what if there was a way to embrace philanthropy as a small business and actually benefit from the strategy of selling a product or service that reciprocates "good" into the world? Let's look at Warby Parker, a retailer of low-cost prescription eyeglass and sunglasses, as an example of a business that has experienced exponential growth in just a few years thanks in part to its passion for giving.
Warby Parker
was founded in 2010 upon the idea that glasses are too expensive, and people want a cheaper alternative to paying $400 for a new pair. By taking an integrated approach to control every aspect of the process from manufacturing to sales, Warby Parker decided that it can offer customers a new pair of glasses for just $95. A majority online business, Warby Parker enables customers to order five pairs of glasses to try on at home for absolutely no cost. But low-cost isn't the only reason they have developed a dedicated following.
Instituting a "
Buy a Pair, Give a Pair
" program, Warby Parker has promised that for every pair of glasses sold, they will give a pair to someone in the world. By working with non-profit partners like
VisionSpring
, they have created an organized way to set up a portable eye examination clinic that reaches severely impoverished communities around the world. As you might imagine, there are some
incredible stories
of people whose lives have been dramatically altered by the program.
The numbers
speak for themselves as to how successful the "Buy a Pair, Give a Pair" program has been. Less than three years after selling its first pair, Warby Parker has distributed 500,000 pairs of glasses via 10,000 community salesmen in 36 countries. That's $100 million+ of total impact, according to economic estimates. And they don't show any sign of slowing down. With an estimated 703 million people in the world whose vision could be improved with a pair of glasses, we've got a long way to go.
You don't have to be rich to embrace philanthropy. Oftentimes, entrepreneurs get caught up in the bottom line and fail to recognize opportunities where they can
influence society in a positive way
. What Warby Parker demonstrates is that small businesses can substantially benefit from a promotional strategy that focuses on the betterment of society. Give people a reason to buy from you that has nothing to do with making money, and customers will appreciate the fact that your business offers more than an awesome product.
What are some creative ways your company demonstrates its social consciousness?
Published: November 5, 2013
2348 Views