Half of US Adults Say a Company's Reputation for Social Responsibility Affects Their Buying Decisions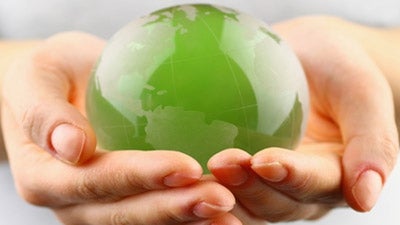 Good news for businesses and charities. About half of American adults say that companies' social responsibility practices have a strong effect, or sometimes affects, their purchasing decisions and "who to do business with." Another 25% say it affects their decisions once in a while.
The Harris Poll also shows that one in four Americans feel that people have a personal responsibility to make the world a better place by being actively involved with various issues and causes. An additional 17% feel people should generally take part in things such as voluntary service, donating to charities, or getting involved in community activities because it is the right thing to do.
In addition, the 2013 Nielsen Company report "Consumers Who Care" indicates that people's commitment to spending more on products from socially responsible companies is growing. From 2011 to 2013, Americans' willingness has grown from 36% to 44%. In Canada, it went from 33% to 38%.
Now, that's a win-win for both sectors.
These statistics have only fluctuated slightly since 2007 which indicates a long-term commitment by the business community. And, that includes all businesses, no matter their sizes.
In fact, small businesses have been involved in social responsibility long before the term 'corporate social responsibility' was coined, but they didn't necessarily broadcast their practices and did it for altruistic reasons, not realizing there were business advantages, too.
Corporate Social Responsibility:"is a commitment to improve community well-being through discretionary business practices and contributions of corporate resources." (Philip Kotler and Nancy Lee, co-authors of Corporate Social Responsibility: Doing the Most Good for Your Company and Your Cause)
When small businesses practice social responsibility, it's no different than corporate social responsibility—on a smaller scale. I have coined this Small Business Social Responsibility (SBSR) in my new book, Beyond Your Logo: 7 Brand Ideas that Matter Most for Small Business Success (launching this fall).
The advantages are many. Small Business Social Responsibility can:
Attract, retain, and motivate employees while engaging them in SBSR activities.
Enhance the company's brand reputation as good citizens.
Increase customer and brand loyalty.
Increase customers and sales.
Save money. (Recycling, turning off power, retaining employees)
Increase the company's visibility in the community.
Provide good stories and content to share with target audiences.
Increase competitive advantage.
Foster greater public trust.
So, whether your company is a sole proprietorship or has employees, it has much to gain by developing a social responsibility strategy. Not only is it good for your business' survival and brand, it's good for your soul.
How does your smaller business practice social responsibility?
This article was originally published by Elaine Fogel
Published: September 29, 2014
1614 Views