4 Simple Strategies for Pulling Out of an Entrepreneurial Funk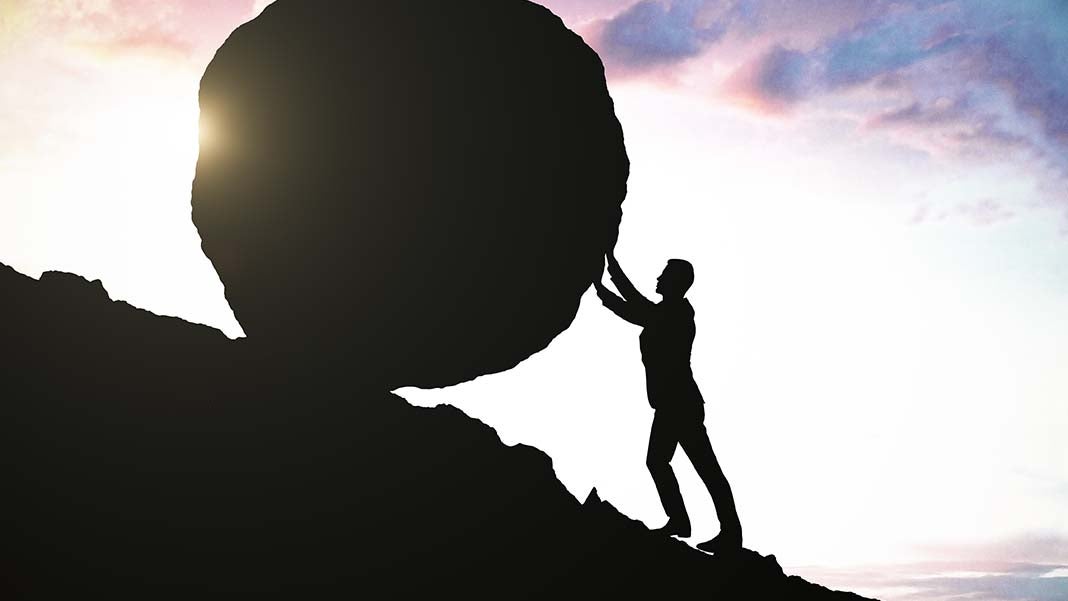 There's nothing quite as fulfilling as launching your startup and seeing it through its first few months or years of infancy. You get so addicted to its success that you spend all your waking hours thinking about a new customer acquisition strategy or an impending meeting with a big investor. You even find yourself thinking about a bug on your website when playing with your kids or having dinner with your partner.
When things are going well, especially during those first few months or years, it's easy to celebrate with office parties and bonuses after every small victory. However, when things aren't going as planned – for instance, when the number of subscribers or customers takes a nosedive – everything can quickly get overwhelming.
You begin questioning why you're doing what you're doing, with every thought process punctuated by "I can't" and "I shouldn't." With time, you find yourself over-thinking things and second-guessing your instincts, which gradually erodes your self-confidence and impairs your ability to make decisions, leaving you and your startup stuck in a rut.
This is the entrepreneurial rollercoaster that many startup founders and serial entrepreneurs go through. One moment you're feeling ecstatic and ready to take over the world and in another, you're questioning why you even started and if your startup is going to survive.
Luckily, there's hope.
Check out the following strategies to help you get out of your funk and move your startup into its next stage of growth.
1. Use the 80/20 rule
For many startup founders, the early years are often the busiest years with the least amount of productivity. You have to deal with dozens of email requests, numerous employee meetings, phone calls that are always urgent, and other non-essential tasks that don't get you any closer to your startup goals.
The 80/20 rule, otherwise known as the Pareto principle, is a simple but powerful task management strategy that enables you to concentrate on goals and objectives that have the biggest impact on your startup. Focus on the 20% of your efforts that create 80% of the benefits. Making this principle a part of your business will help you stay focused on what's important and enable you to side-step growth-related issues that would get you into a funk.
For instance, Mark Cuban, billionaire investor and businessman, personally checks and replies to all emails but stays away from the phone, which helps him maximize results.
2. List down your accomplishments
When you're stuck in an entrepreneurial rut, it's often difficult to find a bright spot along your journey, which might be why you're stuck in the first place. Spending 16-hour workdays and 7-day workweeks trying to make your startup a success often makes it hard to see the little victories and accomplishments along the way.
Keeping a list of your accomplishments – even those that seem mundane at work or at home – can come in handy during those moments when you feel like closing shop and giving up. These can be anything from finishing a half-marathon to a touching thank you note from a customer – as long as it reminds you of your worth.
Keep a small piece of paper with a list of his main accomplishments in your wallet. A quick glance at the list during those times of depression offers a refreshing reminder of who you are as an entrepreneur and what you're capable of, which is often enough to pull you out of a funk on a bad day.
3. Reconnect with your "why"
Remember that little spark that motivated you into launching your startup? Many startup founders and small business owners often forget the reason or purpose that motivated them into starting the business, usually due to the demanding nature of building up the startup during the early stages.
Anthony Boldin, a serial entrepreneur and founder of FeedYourMind, suggests to take a few moments out of your busy day to think and revisit the reasons that motivated you into starting the business. Reigniting that spark can go a long way in reinvigorating your spirits and pushing you out of your funk.
4. Exercise
Finally, get active! There's nothing that will shift your state of mind faster than a good workout. Even a few minutes of walking around the office or neighborhood has been shown to have mental health benefits, which can help boost your emotional stability and lift your mood.
So, if you ever feel stuck and unable to move your business into the next stage of growth, always remember that there're a ton of things you can do to move forward. Sometimes getting stuck might prove beneficial as a catalyst for future growth.
However, when you're unable to make critical business decisions and are unable to function as a leader, it's time to take action and restore balance.
Published: January 15, 2018
2539 Views