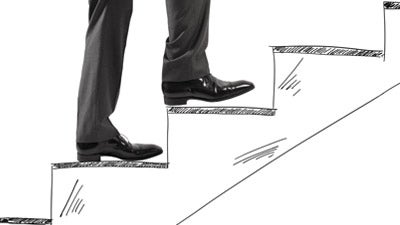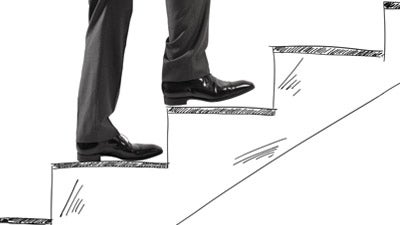 Launching a new startup
business is difficult and nerve-wracking even for those who know exactly what they're getting into. For those who have never gone into business for themselves, the entire start-up process can be overwhelming. There are so many hurdles to jump through, risks to take, and tasks to complete, that many aspiring entrepreneurs give up before they even get started. However, with enough motivation, commitment, and direction, anyone can launch a new business of their very own.
Maybe you have a great idea for a new business, or you're pursuing a lifelong dream of owning your own company. Maybe you're just tired of answering to someone else and enjoying only a fraction of the fruits of your labor. Whatever has prompted you to enter the exciting world of entrepreneurship, it is important that you take the time to learn what you're getting in to. No matter what business you're launching, there are certain crucial steps that every entrepreneur must take as they launch a startup business of their own.
By following these five essential steps to launch a business, you can be sure that your dream of working for yourself will become a reality.
Discovering Your Big Idea
The first step in realizing your start-up dream is to
discover your big idea
. This may seem easy enough, but there's more to this step than just coming up with some great product. A product is not a business, no matter how amazing it may seem at first glance. While it is true that you need a product or service you can passionately design, make, and sell, your first step is not about you, but rather about your customer.
Businesses survive and thrive or fail and fall by the
whims of the customer
. If there's not a strong market for your product or if you fail to account for the people who will be buying your product, you'll never make it past your first year of business. Your first step in how to launch a small business, then, is identifying a customer need and responding to it.
Identifying a Business Opportunity
Identifying a legitimate business opportunity can be an initial stumbling block for many aspiring entrepreneurs. They may have an idea that is already well-covered by existing businesses, or they may have a product that fails to resonate with customers in any meaningful way. That said, there is still plenty of room for innovative startups and small businesses in nearly every industry. The key is
discovering what customers need
and then bring your unique skill, idea, or approach to the conversation.
Every successful business opportunity attempts to respond to the customer in a meaningful way. So take some time to think about problems you've struggled with in your day-to-day or business life. Have you encountered a problem over and over again and wondered why something hasn't already been done about it? Well, this is your chance. Whether you respond to a disappointing lack of reasonably priced clothing options in your small town or you have a new way to preserve and package perishable goods, your business idea should target a real and identifiable customer need and offer a tangible and actionable solution.
Once you have a solid idea, the next step is to research whether there's a market for your business. Your business idea may be a brilliant one and may revolutionize the way people think about your industry. However, if you don't have a strong enough market to support your product, even your brilliant idea can fail.
You must identify
if potential customers even exist
for what you're selling. Ask yourself what your idea customer looks like. Do they actually need your product? Are there enough of them to market to? Will they be willing to pay enough for your product to cover the costs of producing it? If not, can you make up the costs in volume? If there's not enough of an existing market, it may be possible to create one if your product generates enough interest, but that requires you to take a very big financial risk. Be sure that you have the market to sustain you product first, and then move on to the next step.
What are other steps you've taken to develop your ideas? Discuss in the comments, and come back next week for the next two steps in launching a startup, developing a plan and finding funding.
Published: October 2, 2013
2625 Views