Sometimes you have to fail in order to win. While this may seem counterproductive, mistakes can actually serve as life-changing experiences. Many of the most effective people in management positions got to where they are today through a process of trial and error. Great leaders aren't born knowing how to effectively motivate and inspire their teams—they learn these characteristics by experiencing valuable life lessons.
Feeling a bit down from a recent failure? Even the best leader doesn't get it right every time. Here are three lessons the best learn by falling short:
Humility: Outstanding leaders are fully aware that no one is perfect. In fact, they've experienced failures of their own that have humbled them. These leaders can relate to the challenges faced by their team members and are subsequently equipped to handle mistakes. Rather than punishing employees for errors, they gain respect by calmly helping them develop a solution.

Treating people with kindness and compassion creates a strong bond between a leader and their team. Great leaders lead by example, so when they make a mistake, they admit it. When others experience a slip-up, they encourage them to be honest about it, learn from it and move on.

Actionable Learning Experiences: The best thing about making mistakes is having the ability to learn from them. Great leaders have a history filled with blunders that have allowed them to grow and develop into the successful person they are today. Rather than continuing to repeat the same mistakes, they take the time to evaluate what went wrong and find better ways to do things next time.

Everyone makes mistakes, but only the best leaders have the capacity to admit their wrongs and make a change. The majority of successful people didn't realize instant success—they had to learn the hard way by failing and learning from their errors.

Fortitude: There's no denying it—failure builds character. Setting goals can serve as a great motivator to succeed, but the desire to overcome past failures is a much more powerful driving force. Not only can it influence a desire to succeed, it can also shape a personality. Past failures can cause a person to become a better listener, more helpful and a more effective team player.

These characteristics are not always innate, but working through disappointing experiences can lead to many changes for the better.
No one enjoys failing at something they've worked hard to achieve. However, the ability to learn and grow from your mistakes is invaluable. Great leaders are constantly growing by evaluating their errors and using the lessons learned to their advantage. Failure helps shape your character into that of a seasoned professional.
It's easy to become discouraged after experiencing failure. Only those with true leadership potential have the ability to rise above their setbacks and ultimately use them to become stronger. Everyone experiences failure—it's the way you handle it that determines the level of future success you'll realize.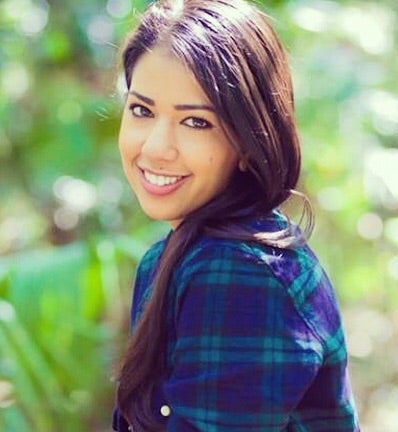 Author: Marwa Hijazi | University Alliance | Notre Dame | Marwa Hijazi writes about business topics related to leadership and management on behalf of University Alliance, a facilitator of leadership and management programs online. Twitter: @Marwa_Hijazi