I'm an anxious person. Name a situation, and I'm anxious about it. I have to meet a friend of a friend—I'm anxious. My boss asks for my opinion in a meeting—I'm anxious. Something causes me to deviate from my routine slightly—I'm anxious.
Needless to say, I often feel the need to de-stress, and I've gotten remarkably good at it. I have a mental bag chock full of different relaxation techniques I can pull out for various situations. However, the office presents a particular problem. How do you de-stress in such a high stress environment?
After trying numerous tactics, I've found three that actually seem to do the trick.
When You Have a Minute to Yourself
One of the easiest ways to de-stress is to get moving. Take a couple quick laps around your building, jog up and down the stairs a few times, do some jumping jacks in the parking lot—whatever you can do to get your blood pumping will help. Exercise and other physical activity produce endorphins and just five minutes of aerobic exercise can stimulate anti-anxiety effects.
Also, since recent studies have shown just how bad sitting all day is for us, getting up and around can actually kill two birds with one stone.
When You Really Can't Stop Working
Unfortunately, you can't always walk away from your desk any time you feel like it. There are projects to finish, deadlines to meet, clients to appease—sometimes you're just (figuratively, I hope) chained to your desk. Irony being what it is, these are always the moments when you're at peak stress. When faced with this dilemma, the most prudent way to squash anxiety is to break out your headphones.
The right kind of music can have an amazing effect on our physiological functions. Our pulse and heart rate slows, blood pressure drops, and stress hormone levels decrease. So what should you queue up when you're stressed? Try one of the following types of music:
Slow, quiet classical
Native American
Celtic
Indian stringed-instruments
Light jazz
White noise
When You're Completely Overwhelmed
You know that moment when you're so overwhelmed that you either want to scream at the top of your lungs or just completely shut down? Yeah, this technique is for that moment. It's called Sama Vritti or "equal breaths" and it's a great way to center yourself and calm down.
Related Article: Are You Feeling a Little Stressed?
Begin by inhaling through the nose for a count of four. Then, exhale for a count of four through the nose. Keep this up for at least five minutes—more if you need it.
Deep breathing—like the kind you do when you practice Sama Vritti—increases the supply of oxygen to your brain and stimulates the parasympathetic nervous system, promoting a state of calm.
When You're Not at Work
While these three tactics are great for de-stressing in the workplace, one of the most important things you can do for your health—and your productivity at work—is to make sure you're relieving stress outside of the office as well.
Start by drawing a clear line between work and home. This is important for a number of reasons, but when it comes to stress, this article puts it in the plainest terms:
"If you work at work, and work at home, you may find yourself feeling like you have no personal time, which will increase your stress load and decrease your job satisfaction."
Stop checking your work email at home. Stop the excuses of "just this one client." Stop practicing your speech for the board. Just stop.
Take time to relax with your friends and loved ones. Do something that makes you happy. Paint a modern masterpiece, read a gothic horror novel, compete in a triathlon, learn a lost language, eat an entire cake in one sitting, go to a childrens' museum and touch all the cool stuff—whatever puts you in your happy place, do it.
And remember, when things get tough, just breathe.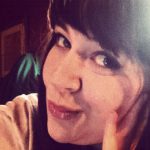 Author: Liz Greene hails from the beautiful city of trees, Boise, Idaho. She's a lover of all things geek and is happiest when cuddling with her dogs and catching up on the latest Marvel movies. You can follow her on Twitter @LizVGreene or delve deeper into her internal musings at InstantLo.