Seizing the day is important in any walk of life, but when running a small business it is absolutely vital.
Richard Branson doesn't get up at 3:30am every day because he enjoys it. He does it because he knows that every hour of every day is important and that utilizing these hours is one step towards running a successful business.
So, what do successful people do with their early mornings? And could you, a small business owner, implement these into your daily life to manage stress and have the best day, every day?
SilverDoor recently launched an infographic titled '10 Small Things Successful People Do Every Morning' which we're pleased to be able to share below: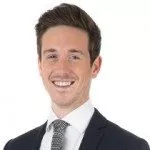 Author: As PR Marketing Manager at SilverDoor, Josh Ballard is always on top of what's happening in the business travel industry. As well as writing for the SilverDoor blog, Josh has also proudly written articles for a number of industry publications.