When Alternative Lending Options May Be Best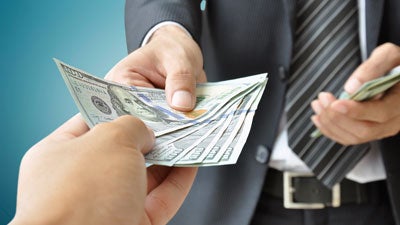 There are times when traditional financing options just won't cut it for whatever reason. Maybe your credit isn't the best, or maybe you just don't have time to wade through all of the red tape. Whatever the case, sometimes it is best to look at alternative lending. Here is how to know.
If you have a major issue that pops up and you do not have the cash flow to handle it, alternative lending can help. Access to these funds is typically faster and the application process is not as rigorous. Credit requirements are not usually as stiff either, meaning you can get what you need and take care of your issue faster and with less hassle. The ability to access funds in 24 or 48 hours can make all the difference when it comes to overcoming expensive obstacles. However, the rates can be extremely high.
Maybe you need the money, but your cash flow is unpredictable. This can make repayment a tricky issue. With alternative lending, there are often more flexible repayment options such as repayment based on a percentage of the period's sales. This can make repayment easier to handle. There are sometimes even options for daily payments as a percentage of sales, rather than a larger, harder to swallow payment each month.
Eligibility for Traditional Lending is a Problem
Since credit and collateral requirements for alternative lending options are not as strict, it is possible to be eligible for them even when you are not eligible for traditional lending options. While the interest rate or terms may not be as favorable, if the need outweighs the cost you at least have the option.
This article was originally published by Biz2Credit